Preliminary payroll and payroll receipt management
Manual calculations to check employee payments? Get the data for the preliminary payroll immediately and automatically, so that you don't miss anything!
Payroll management
Automatically process the daily activity of your employees, late clock-ins, early clock-outs, bonuses, overtime, vacations... Doing it manually takes time and there is a high probability of error. Just simplify the process!
Compensation as the base
Your set-up for the preliminary payroll
Historic of wages and changes

With tariffs, payment periods and payment types

For all types of workers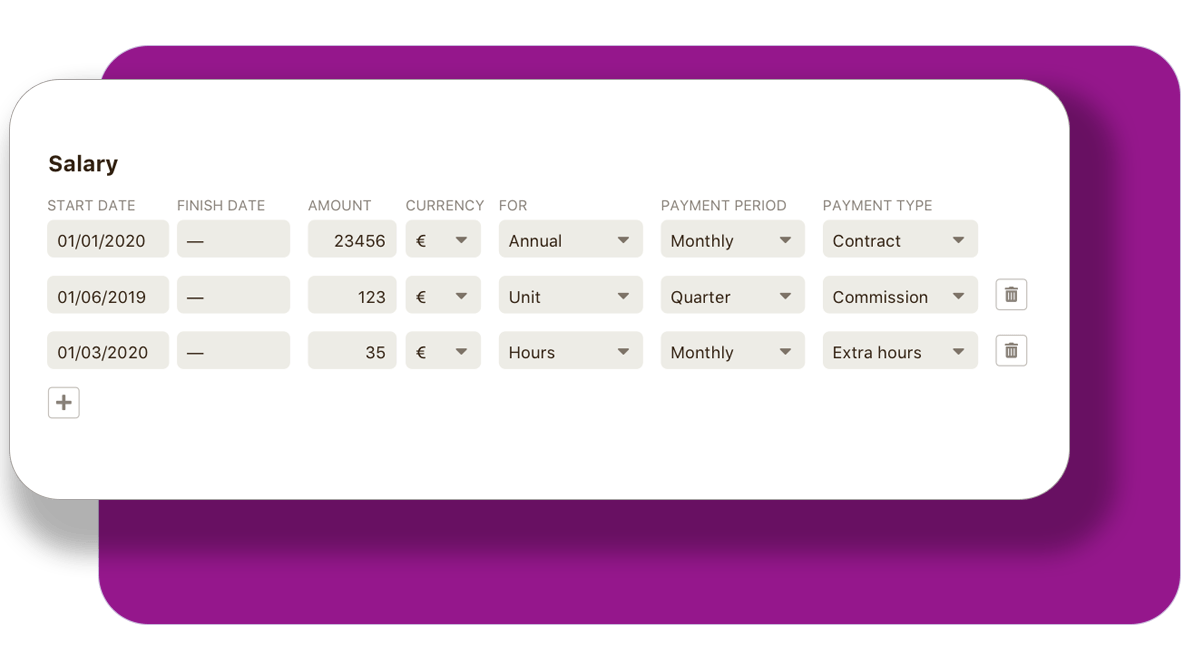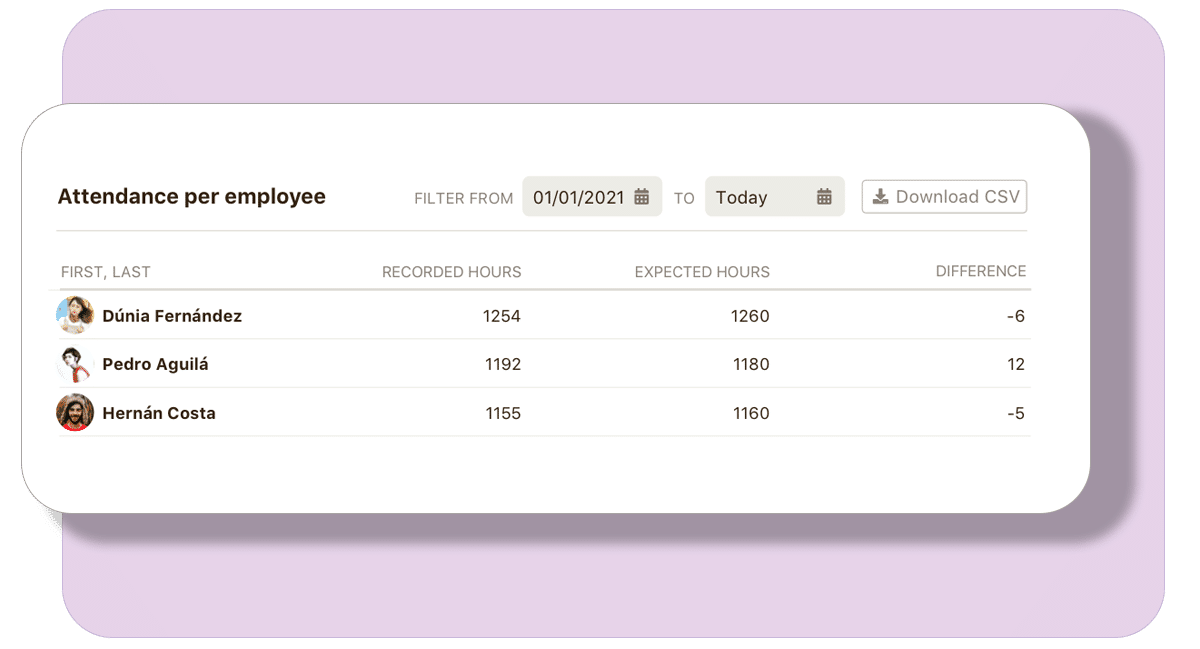 Pre-payroll automation
Time and attendance data for the preliminary payroll process
Export any report for preliminary payrolls

Adaptable to your payroll software with templates

Real-time change automation
Payroll Incident Records
Register changes with automated alerts
Payroll incidence reports at hand

Minimize errors

Monitor processes and follow-up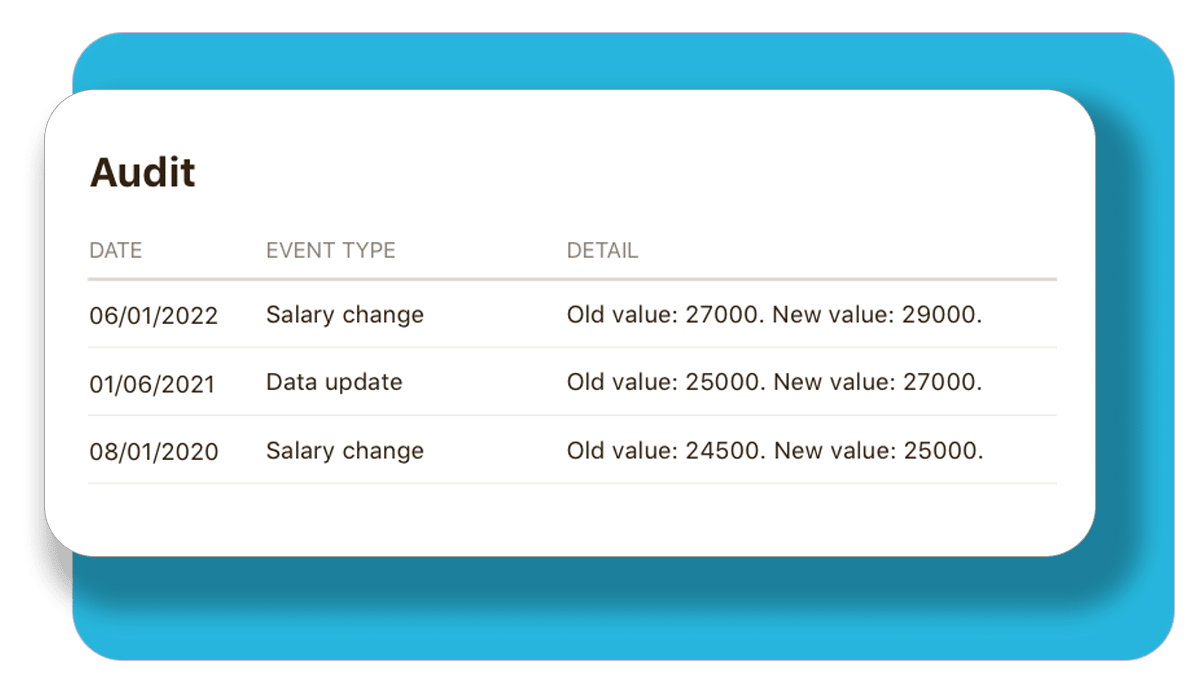 Electronic Payroll Slip
Centralize information and organize your payroll receipt in one secure, digital place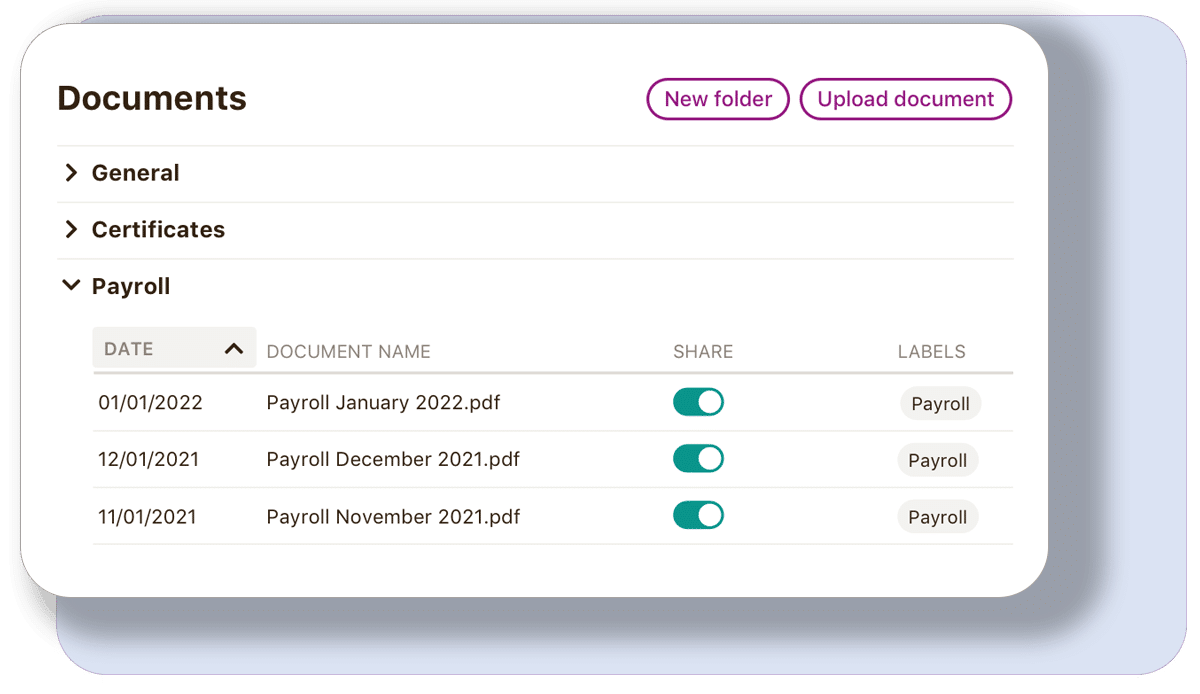 Share your payslip
Quick and easy access
Simplify communication

Share pay slips with your employees

Classify with tags
Change confirmation with e-signature
Request payroll receipt confirmation with e-signature
Automate the process

Integration with secure and legal e-signature

New contracts, dismissals... All the documents you need!