Plans and coordinates shifts and work schedules.
Keep real-time control of your shifts. Easily organize and manage schedules by work centers, departments and teams with niikiis.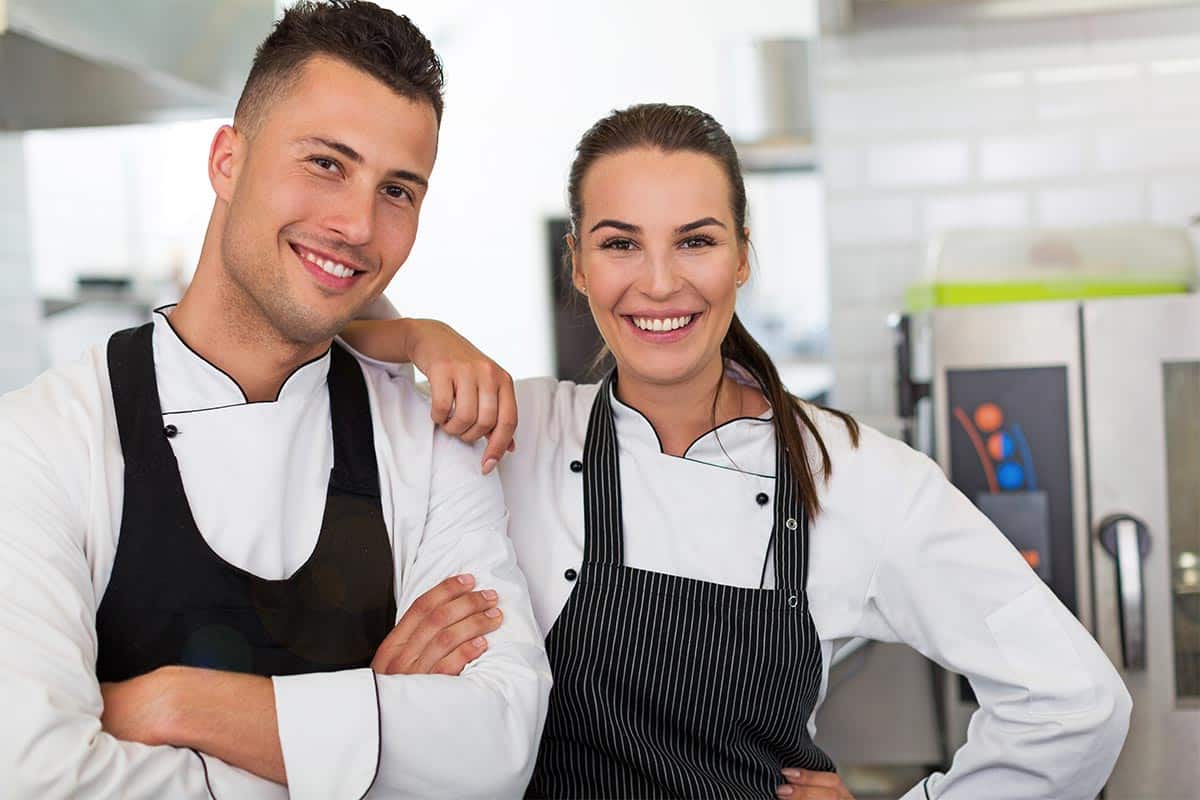 Simplify shift management - no absences, no hassle!
Digitize your hotel's shift management with a business management software for frontline workers. Everything under control!
Configure work shifts
Create your own rules and assign schedules to teams and departments
Assigns and configures shifts

Synchronizes with time control and breaks

Easily allocate by positions and departments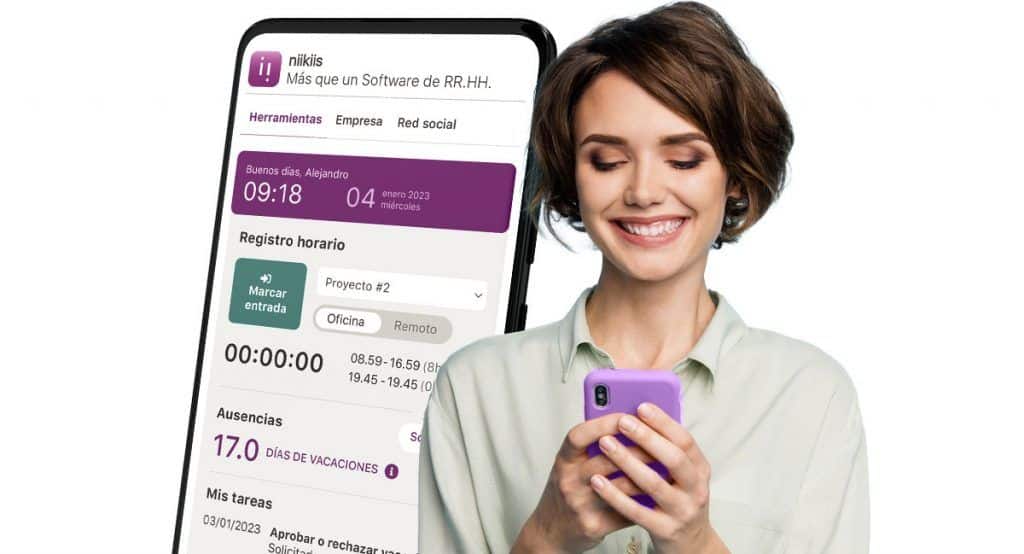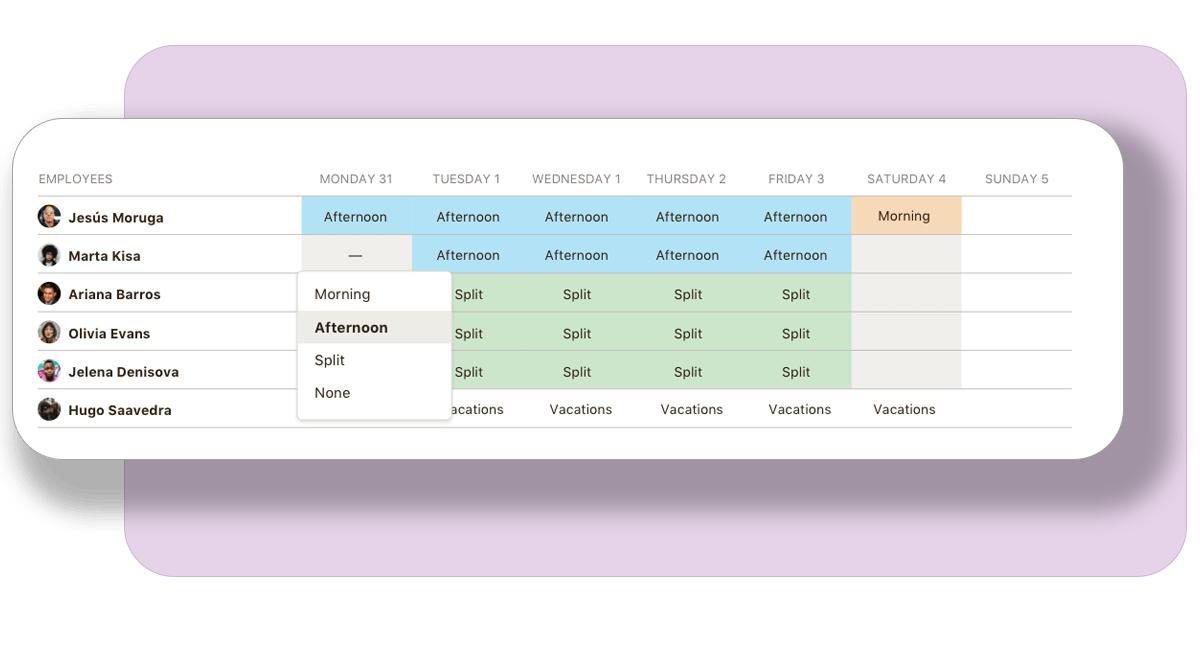 Visualize shifts with a smart calendar
Take control of your team's or your organization's shifts thanks to our calendar.
Stay in control with clear visualization of your team's shifts

Avoid mistakes and abstentionism

Schedules working hours based on hours already worked
Modify shifts instantly
Modify your shifts with total freedom - your management, your control!
Plan rotating shifts

Optimise your recruitment times

Reorganises and modifies shifts according to incidents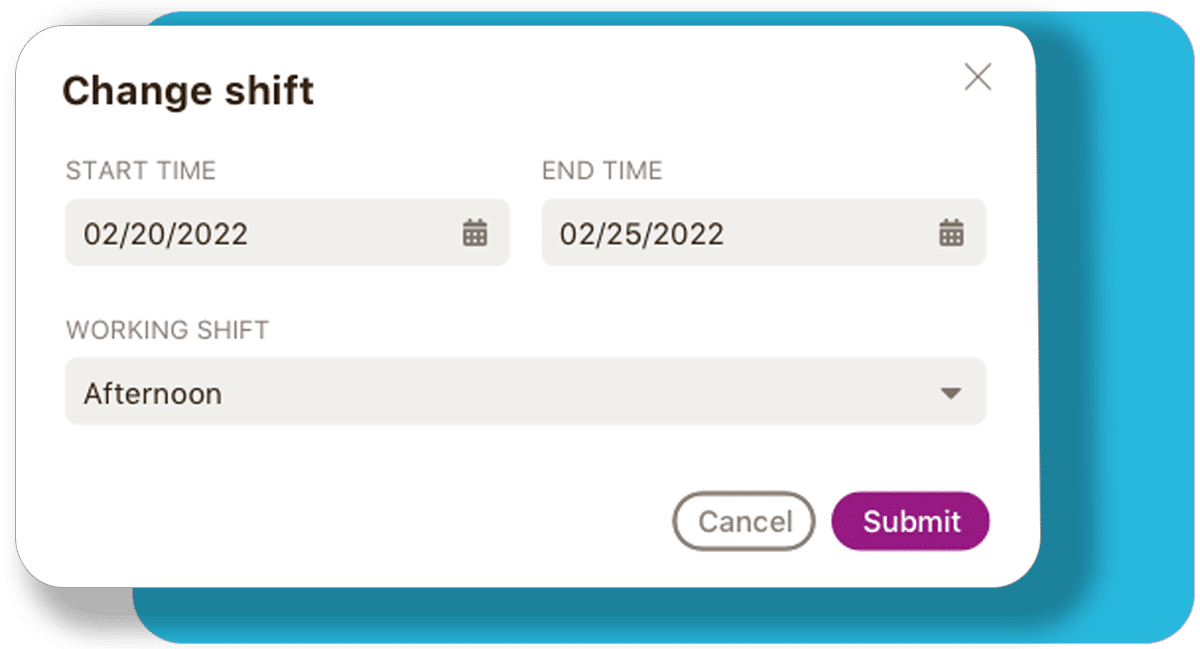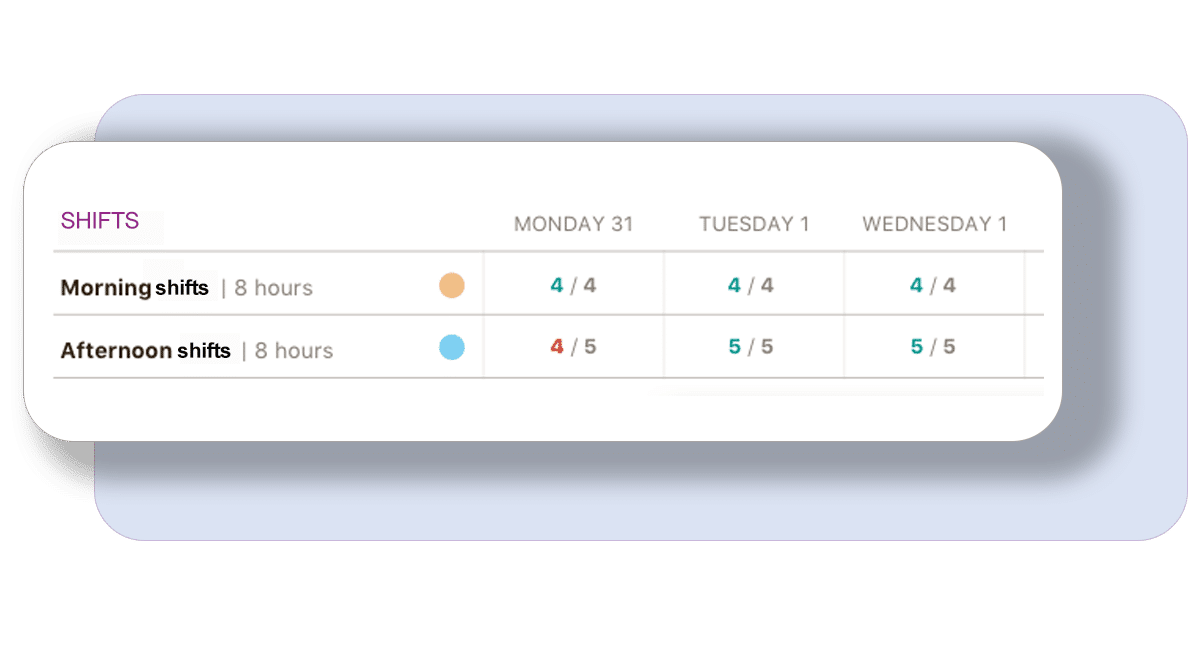 Detects gaps, avoids errors
Make time schedules according to your needs.
Controls sick leave and contingencies

Avoid overlapping absences. Continuous and complete scheduling

Ensures coverage by assigning workers to unoccupied shifts
Manage shift changes with a click of a button
Easily request, approve and reject shift changes from your cell phone
Specify the desired change

Detects and avoids overlapping schedules among workers

Records the justification for the change and attaches documents