Vacation and absence management
Control your employees' vacations and absences with a flexible, simple and visual software.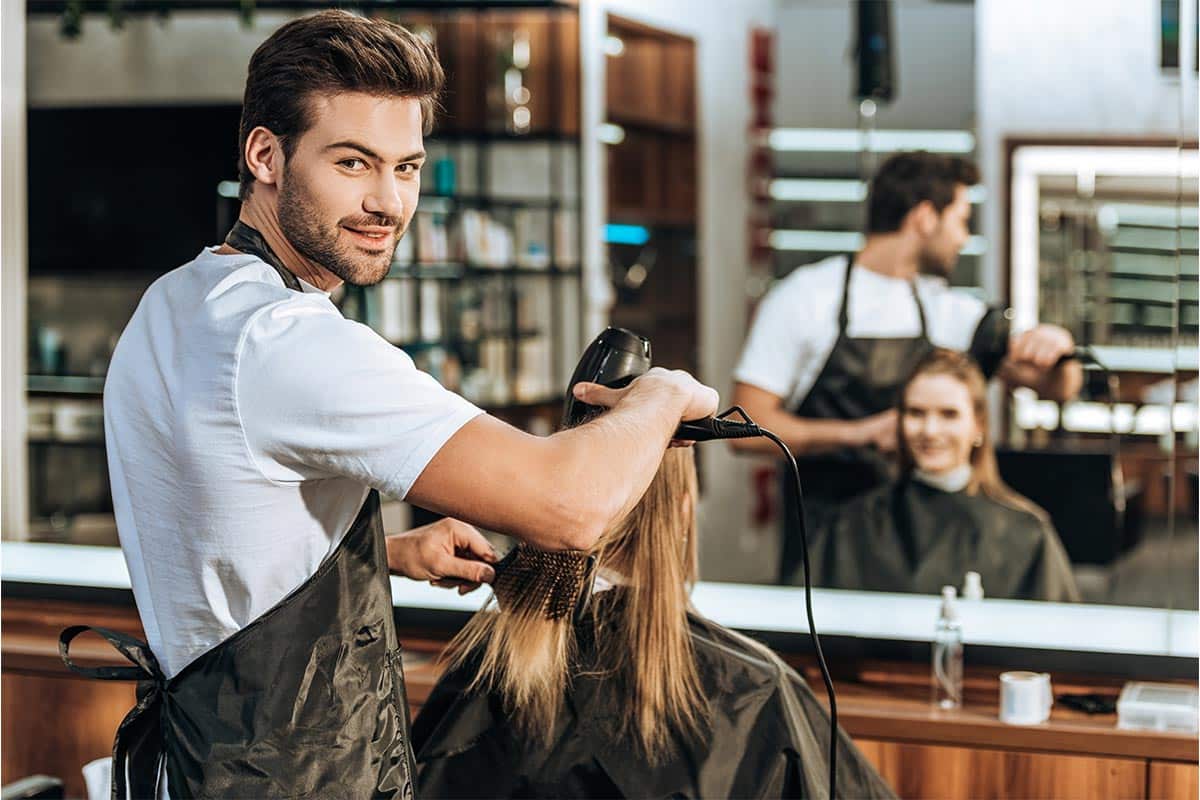 Vacations and leaves of absence without complications
Unify and simplify: Improve communication across departments in your operation with niikiis.
Digitizes, simplifies and streamlines management
Say goodbye to Excel and automate the management with our tool
Save time with vacation and absence automation

Access to all information in the cloud

Automatically calculates days off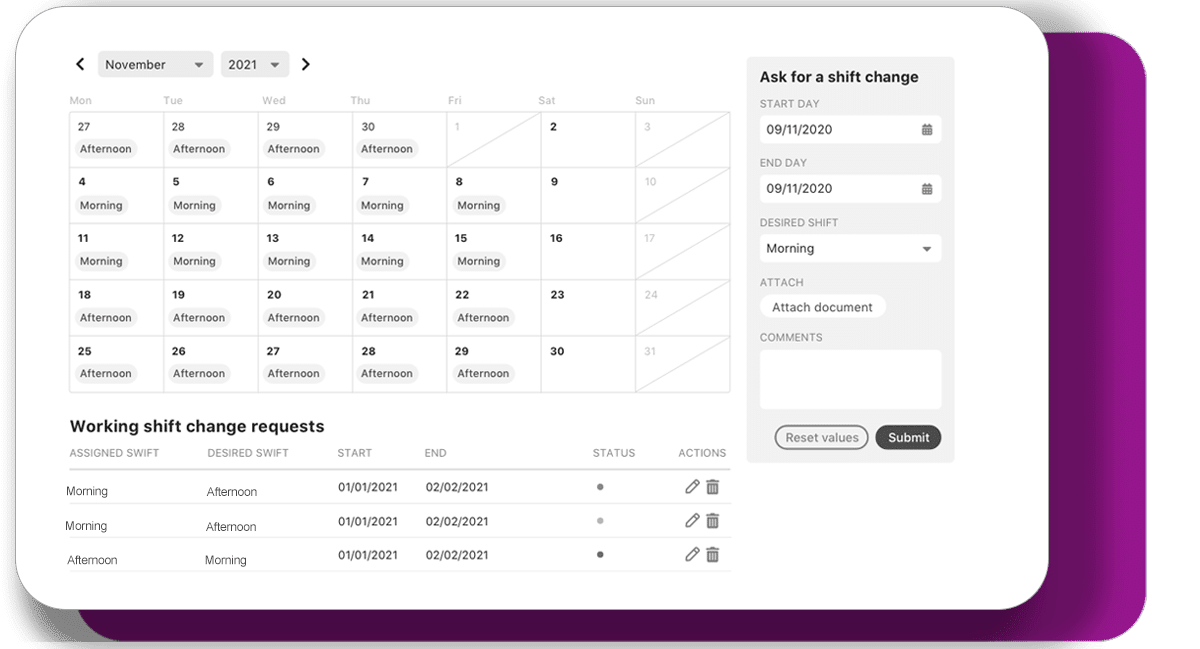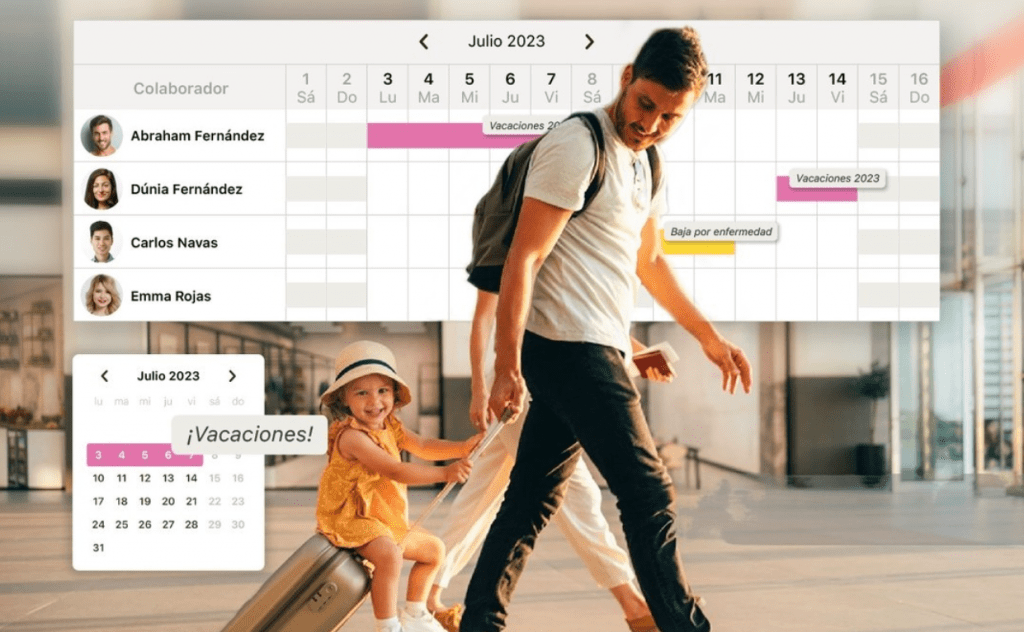 Your time, your own management
Self-management of vacations and absences, 0 emails!
Simple and intuitive application process

View available days

Customize notifications via chatbot or email
Create customized flows
Configure approvals and rejections process with workflows
Assigns who should approve or reject applications

Visualize flow status at all times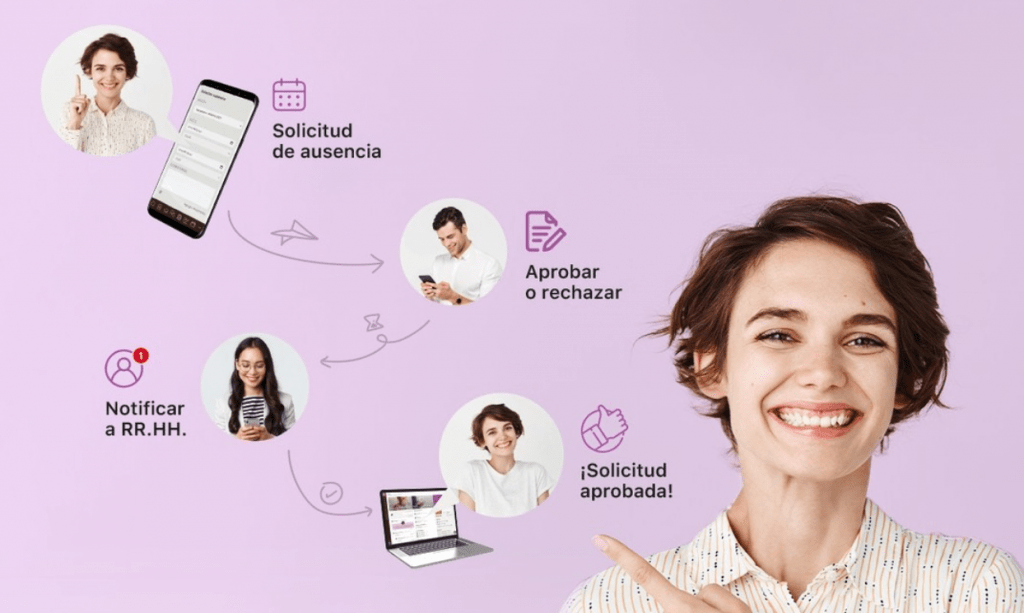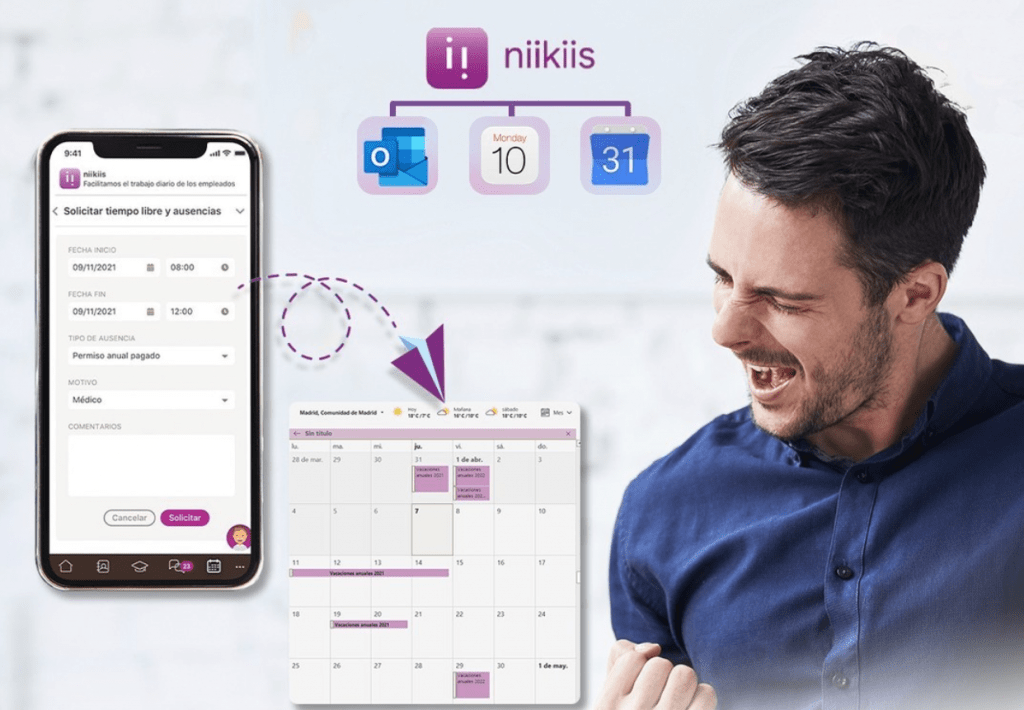 Get organized with our calendar
Visualize your employees' absences from one place and from any device
Visualize the reasons for absence

Design your calendar as you wish: by team, global, etc.

Customize access to user groups
Configure absence policies
Create the vacation and absence policies that your operation needs
Tailor policies to your needs

Decide on cumulative days

Create, modify and add as much as you want!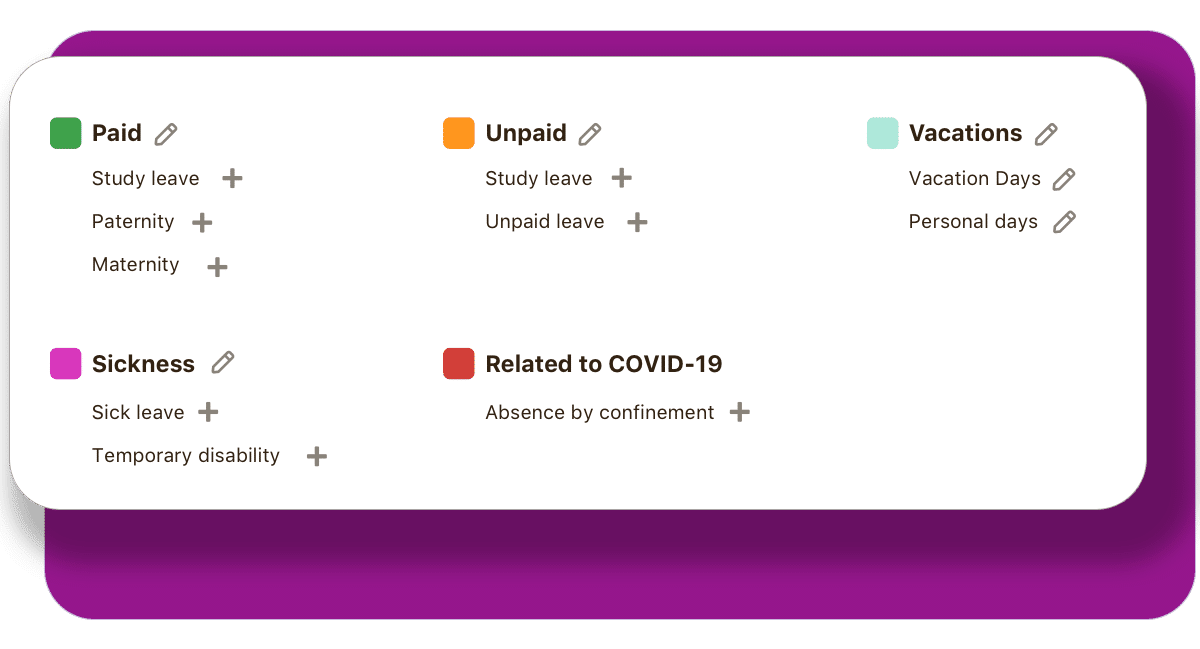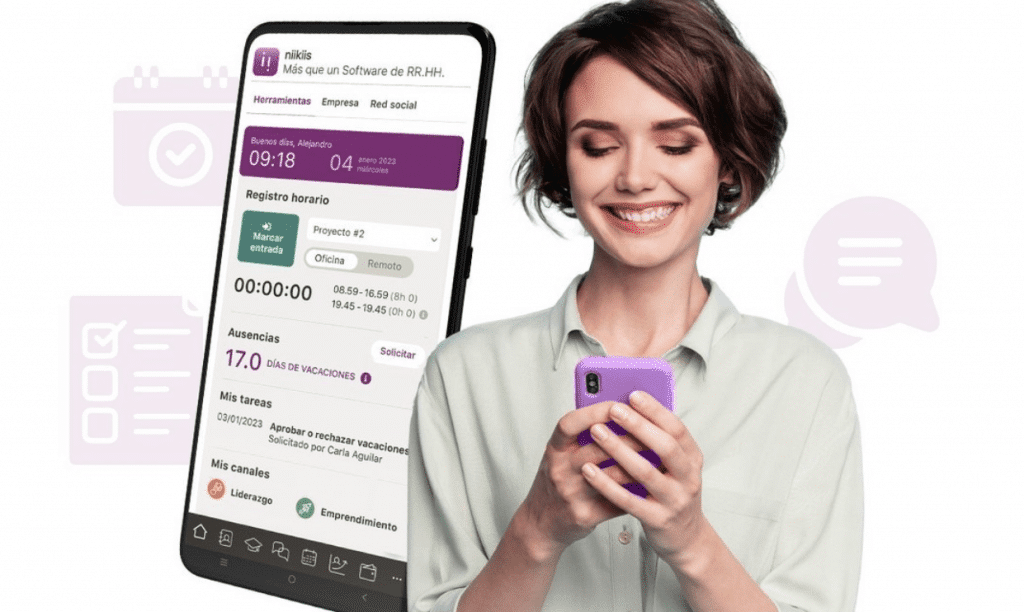 Approves and rejects applications
Quickly approve vacations and absences from your cell phone
Receive approval notifications automatically

Configures the role that executes the action

Automatically approves or rejects applications
Customize your absence options
Complete configuration for vacation and absence management
Partial or hourly absences

Customisable according to user group

Configuration adapted to your company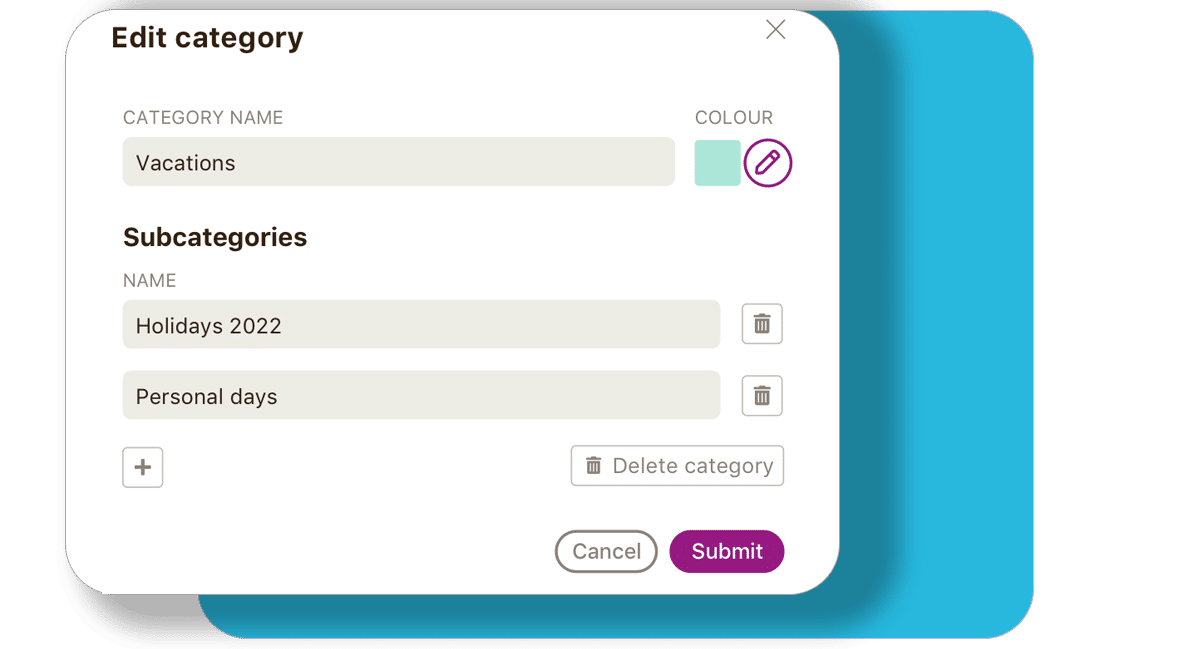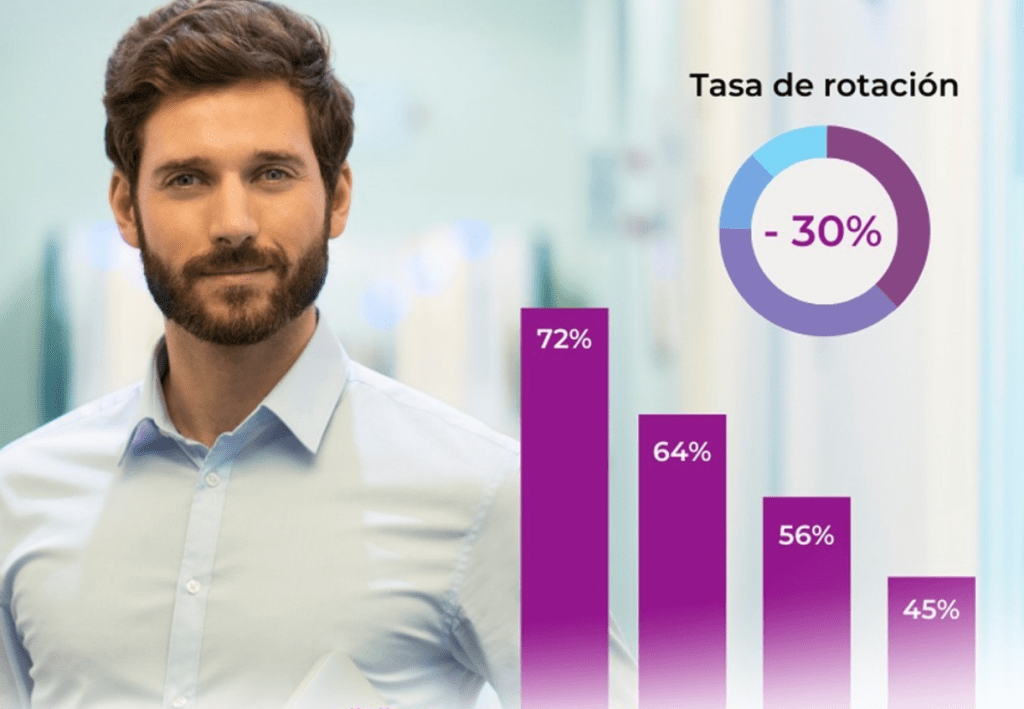 Control absenteeism
Make the best decisions with employee absence reports
Absence and holiday reports with justifications

Filter by department or type of absence

Customisable periods: weekly, monthly? even yearly!

History stored in the cloud
Control shifts
Match shifts with your team's vacations and absences
Shift-synchronised calendar

Covers casualties

Real-time decision making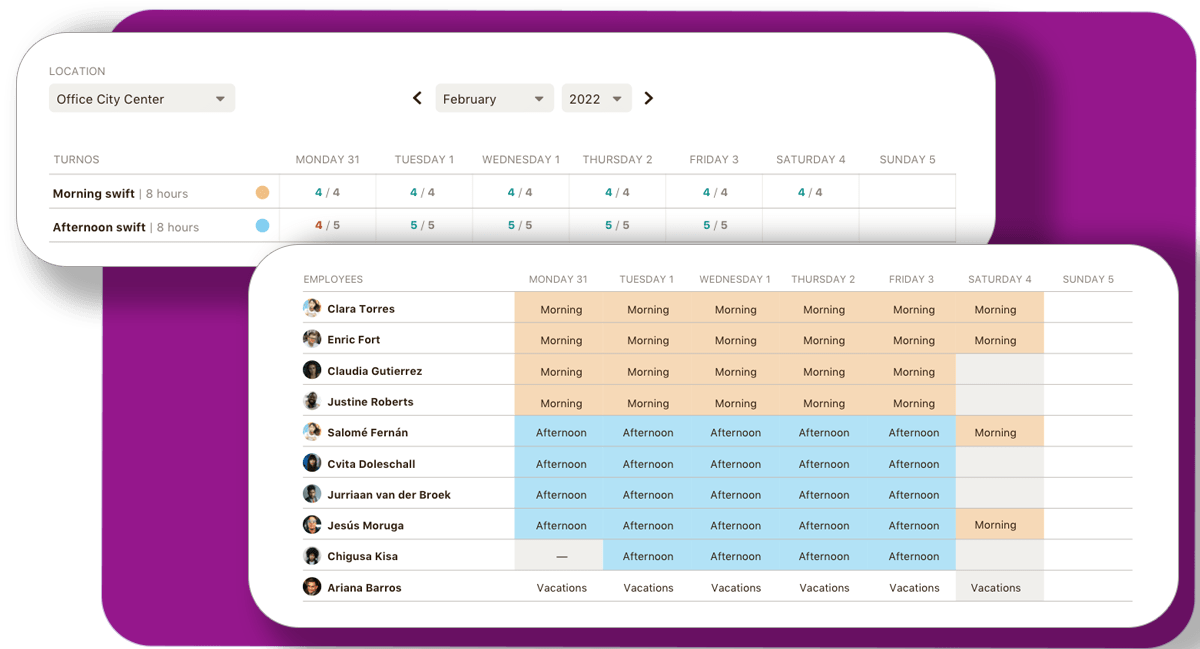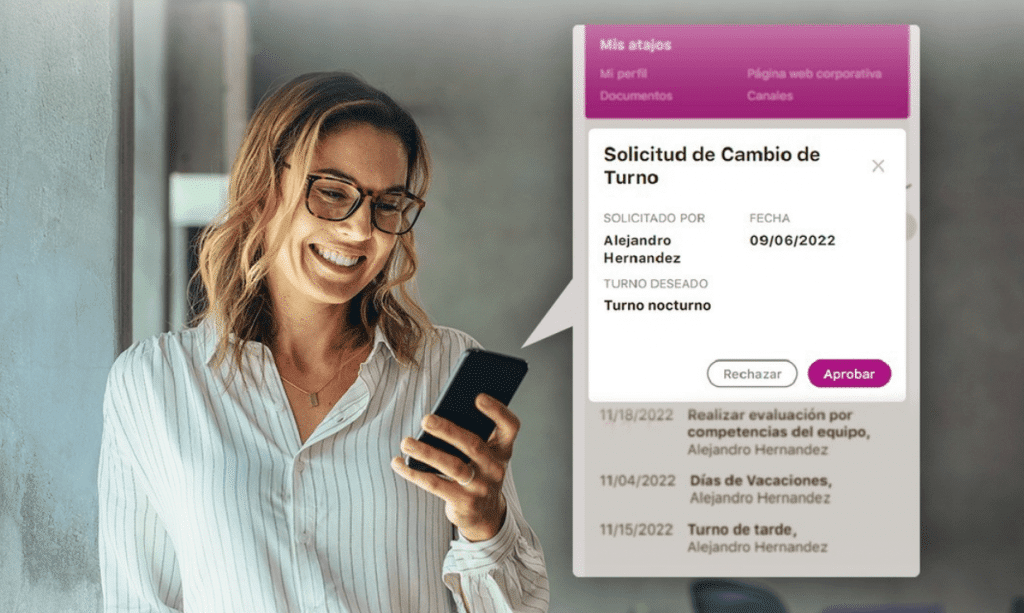 Where and when you want
Access your absence and leave software whenever you need it
Available 24/7

Accessible from any device

Self-management even outside working hours