Performance assessment software
Transform and manage your performance appraisal with a tool that boosts performance
Performance evaluation
Highlight the potential of your teams with real-time decision making: evaluate when you want and how you want. Foster a culture of continuous feedback.
Criteria: by objectives, competencies and feedback

Models: 360º, 180º or 90º evaluation, self-evaluations...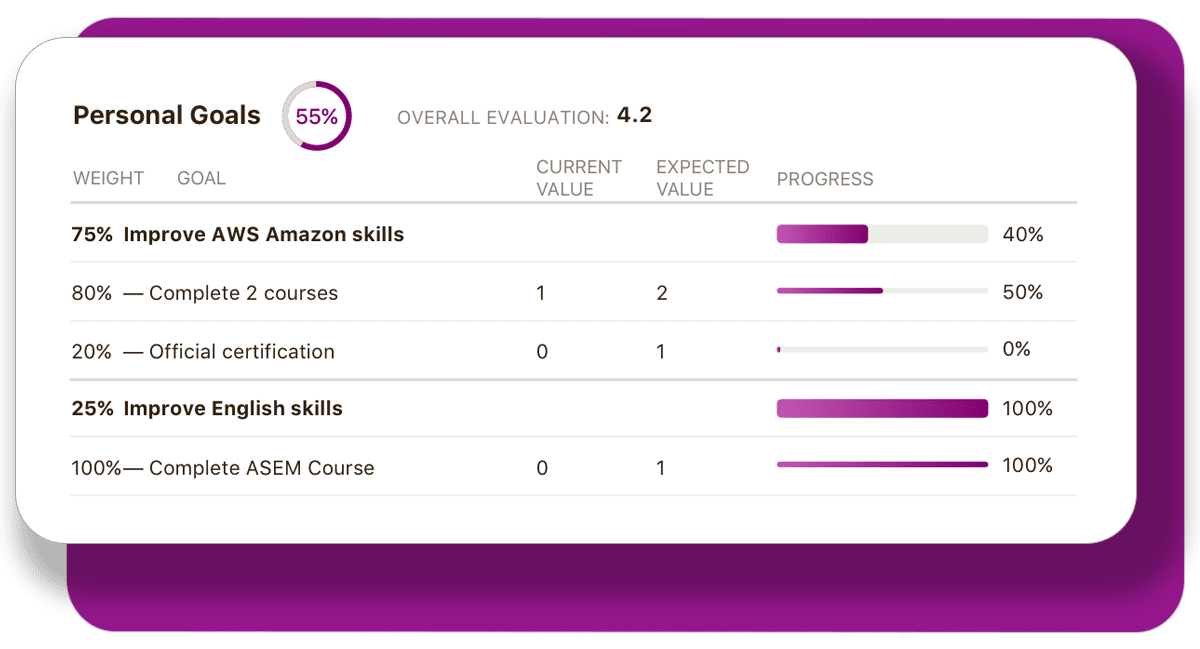 Evaluation by objectives
Implement goal tracking in our performance appraisal software
Create SMART objectives

Set the periods according to your needs

Categorise by personal, team and company objectives.
Set your KPIs for monitoring
Monitor progress by establishing metrics for your objectives in a single performance evaluation software.
Visualises the evolution of past and current periods

Update the indicators when and how you want

Analyse skills gaps and create career plans accordingly.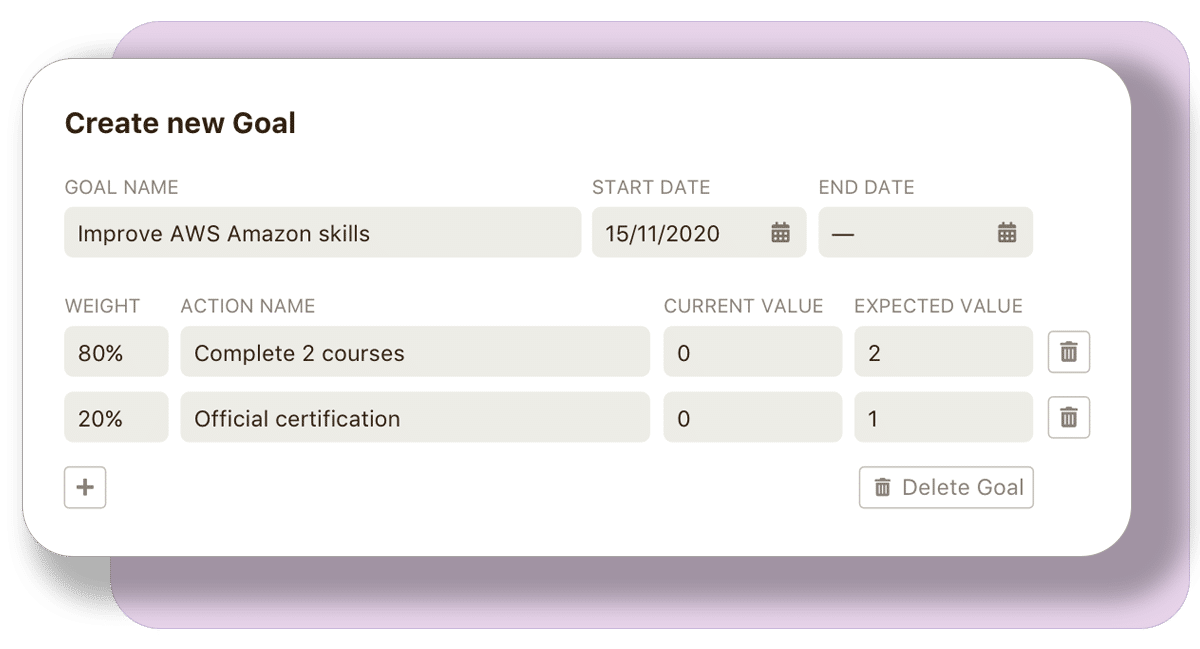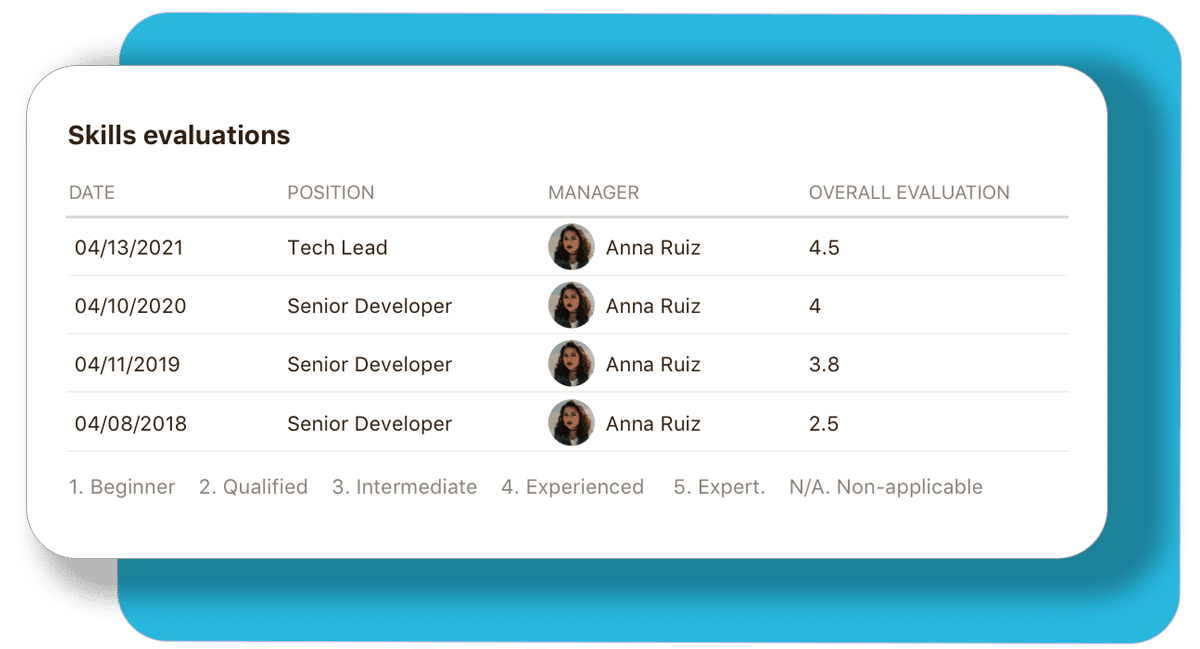 Competency-based assessment
Discover the profiles of the most skilled employees by identifying their strengths and find areas for improvement.
Define job categories and required levels

Establish metrics and periods

Compares evaluations with comments

Visualise areas for improvement with spider graphs
Turn your strategies around
Find areas of improvement for your employees by conducting a competency-based performance appraisal.
Improve and create new training programmes

Recruit staff with key competencies

Enhances collaboration between members with different profiles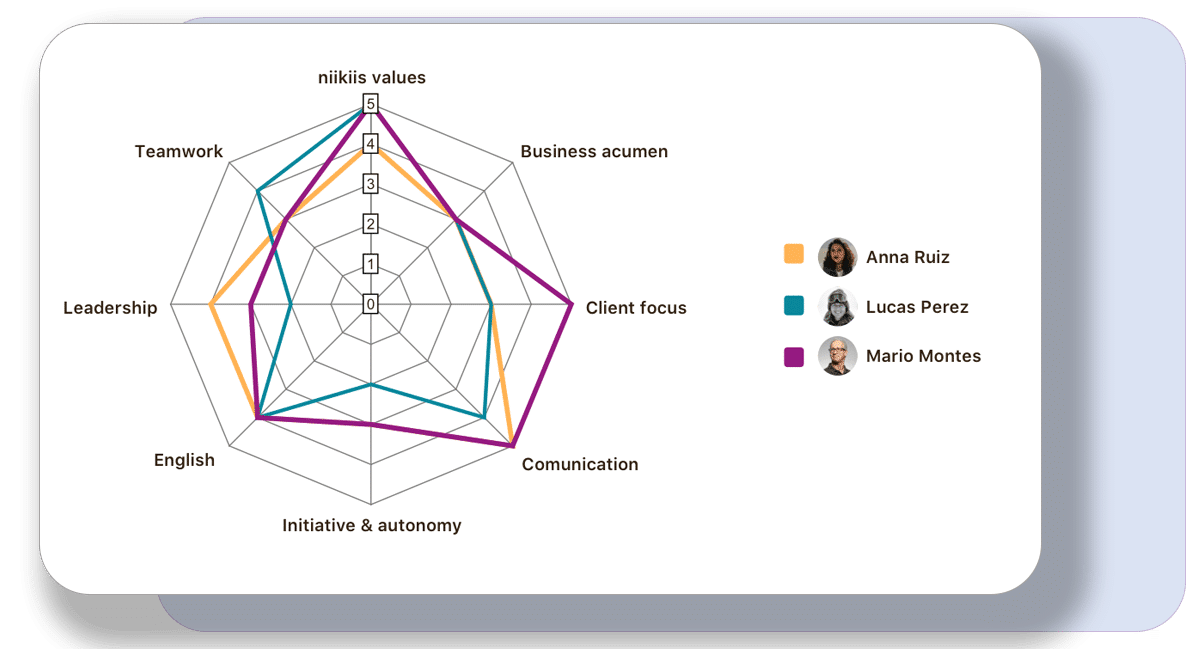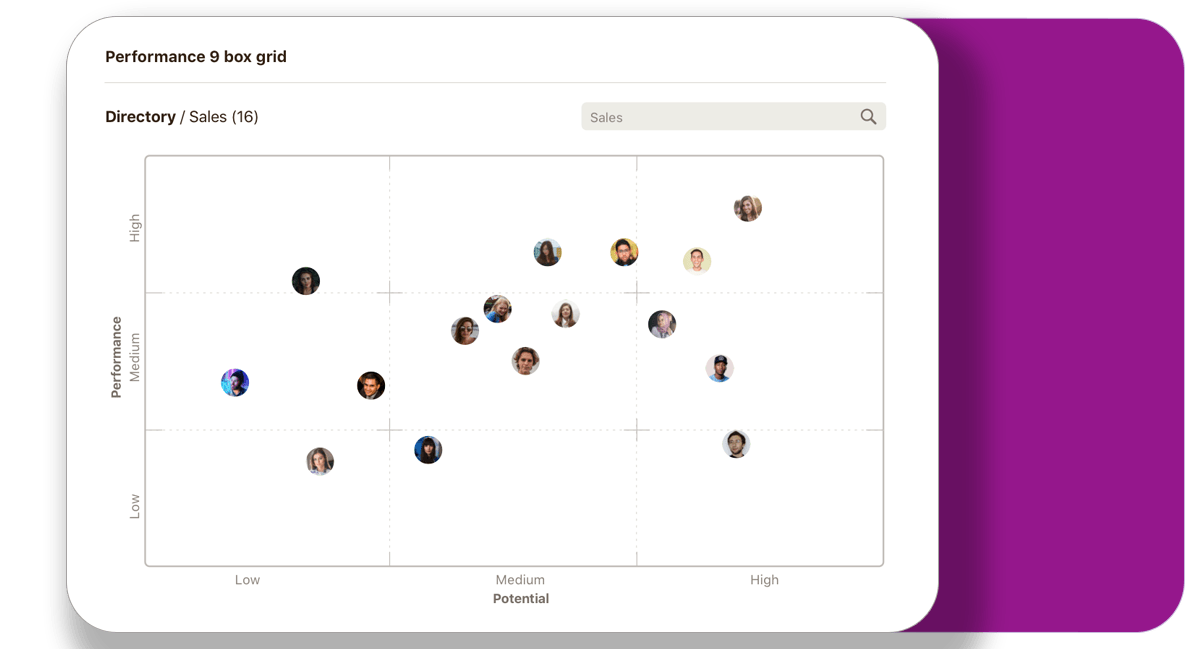 Visualising talent with the 9 Box matrix
Visually identify the key talent in your organisation
Based on objective or competency-based assessments

Real-time update

Compares potential with performance
Evaluation by feedback
Collect the feedback with surveys your organisation needs
Feedback 360º, 180º, 90º...

Get inspired by our templates

Configurable: anonymous or public, mandatory or optional answers...

Export results and generate your own graphs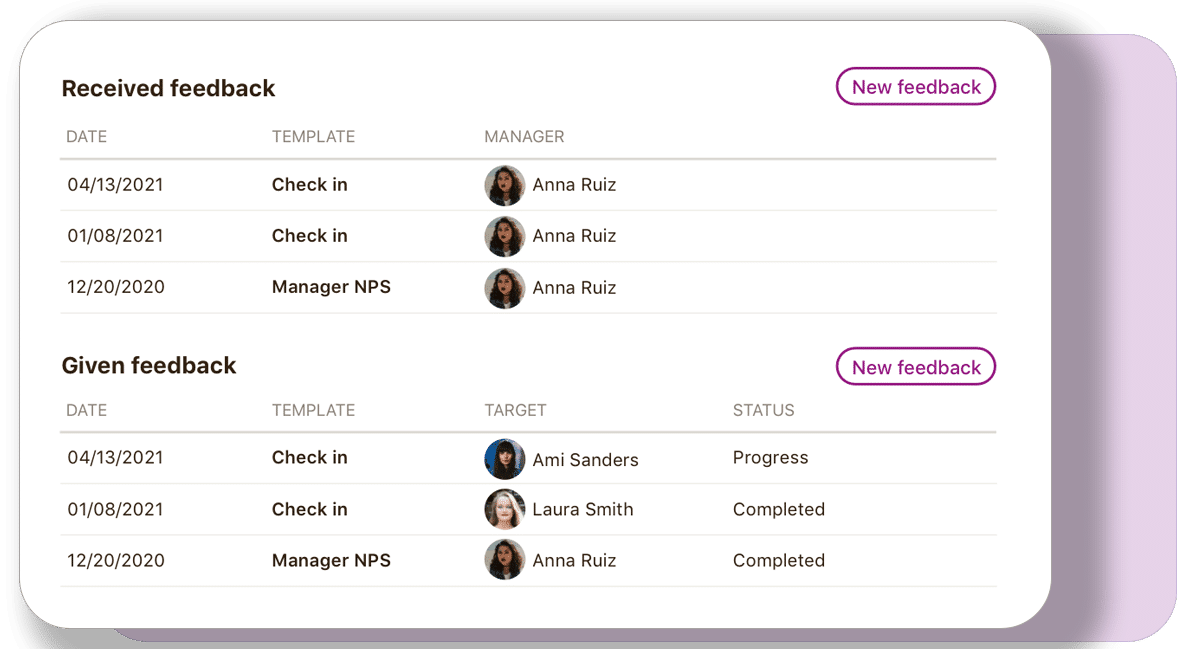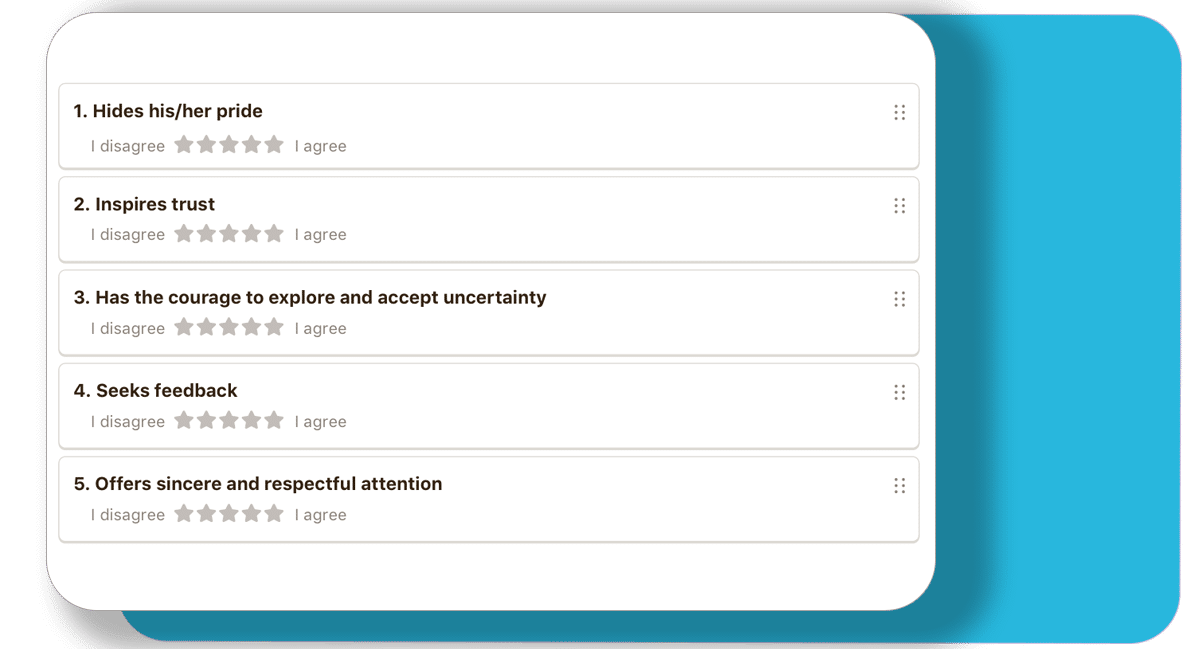 Real-time monitoring
All development data constantly updated
Centralised and secure information

Preview of the status of evaluations

Decisions based on qualitative and quantitative data