HR Software with Automated Onboarding
Welcome your employees as they deserve by automating and planning an onboarding process that takes care of your new hires.
Reception plan
Perfect your company's welcome plan with a tool that takes care of your new employees - there's only a first impression!
Organise your onboarding processes
Say goodbye to the chaos of the first weeks! Create quality onboarding processes in an easy and simple way.
Automate welcome messages via chatbot or email

Self-generation of the employee profile from the recruitment process

Automatic addition to the organisation chart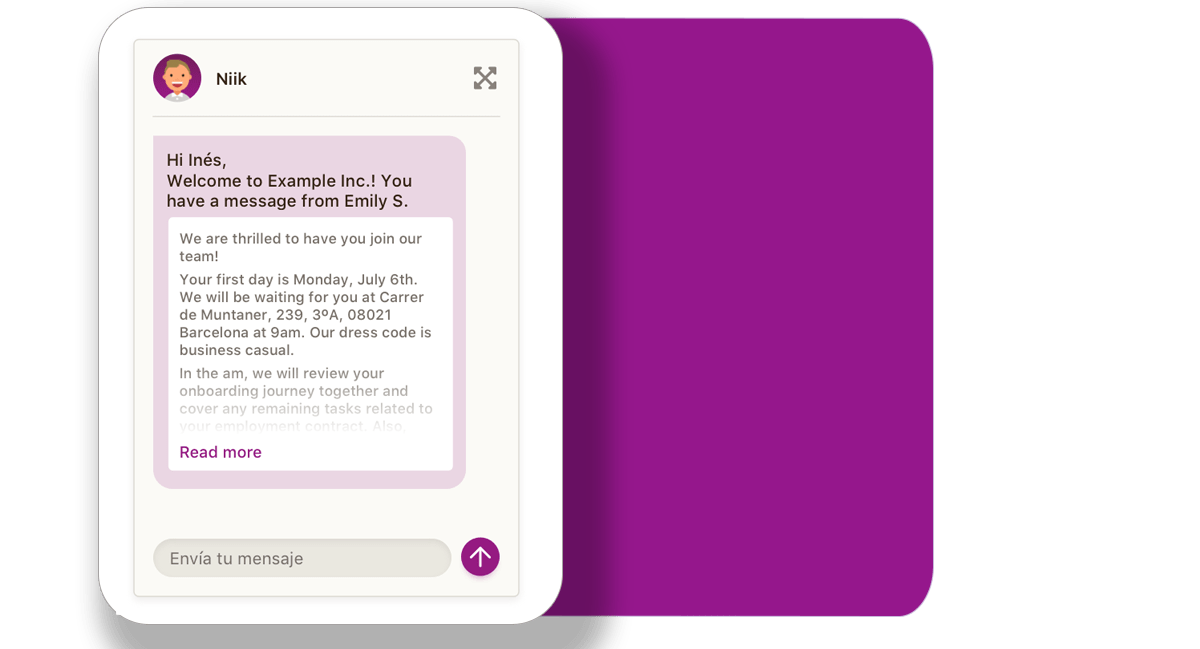 Customisable welcome plan
Your employees, your rules! Plan your onboarding processes according to your rules and values.
Create your own flows

Assign as many people in charge as you need

View task status whenever you want
Onboarding new employees quickly
A tool that accelerates the reception plan without neglecting wellbeing
Reminders via chatbot or email

Buddy or mentor assignment

Automatic task assignment and training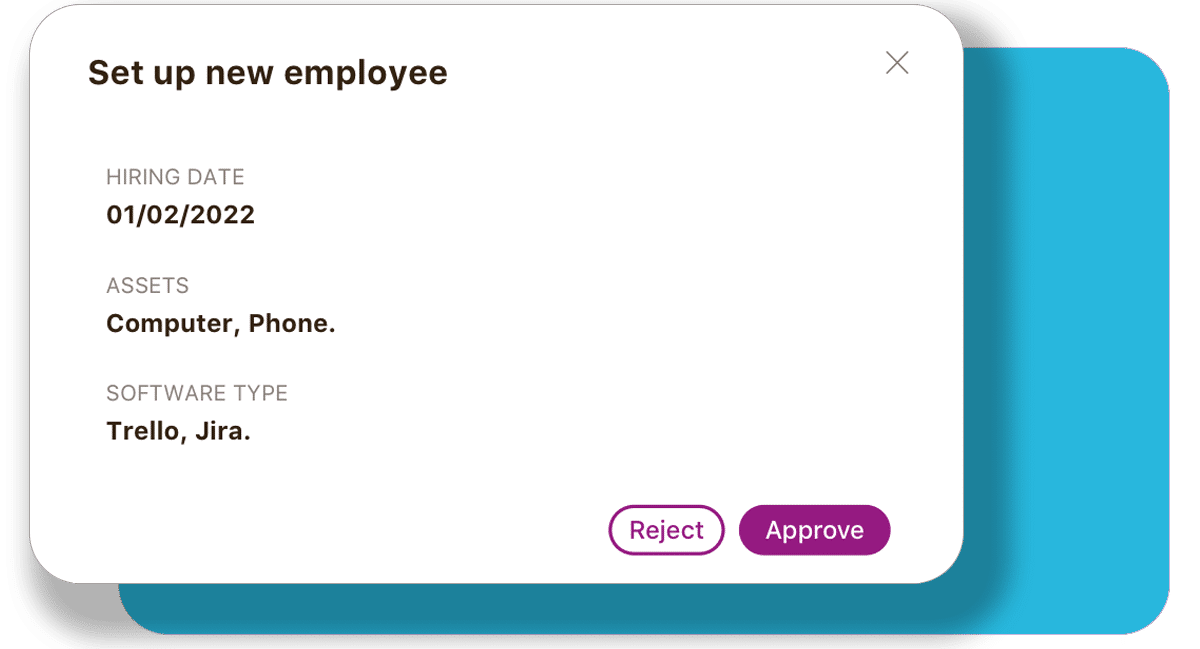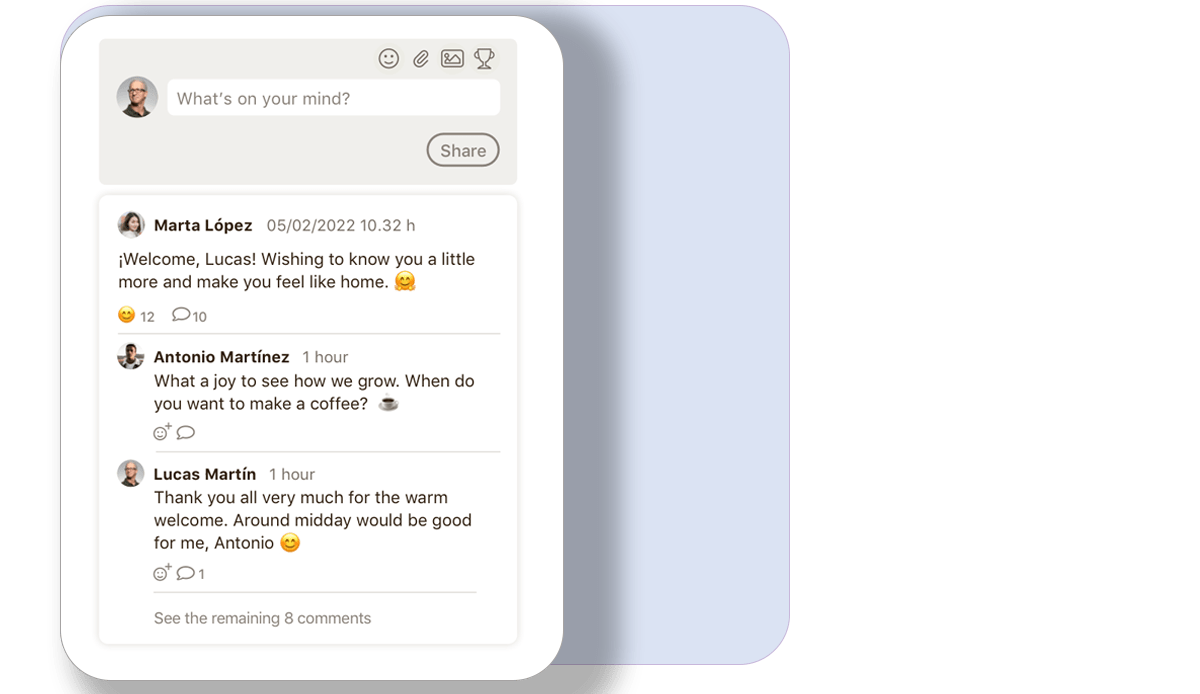 Create a better experience
Improve the employee experience with onboarding that enhances the value of your employer brand.
Increases satisfaction

Quick and easy planning

Facilitates communication between the HR department and the rest of the HR department.