HR software for your legal needs
Get all the data you need for legal compliance with reports and analytics, surveys, and much more.
Time and Attendance Control Act
Currently, companies must keep time records and compute the ordinary and supplementary hours worked per employee on a monthly basis. This data must be recorded and provided to the employee with his or her payslip, and kept for a minimum period of 4 years.
Software with time control
Comply with the law on time and attendance with time and attendance software.
Generates attendance reports

Monitors working hours and manages overtime

Streamlines the registration process

Prepare your payroll data with a specific access for your agency

Store all information in one legal and secure place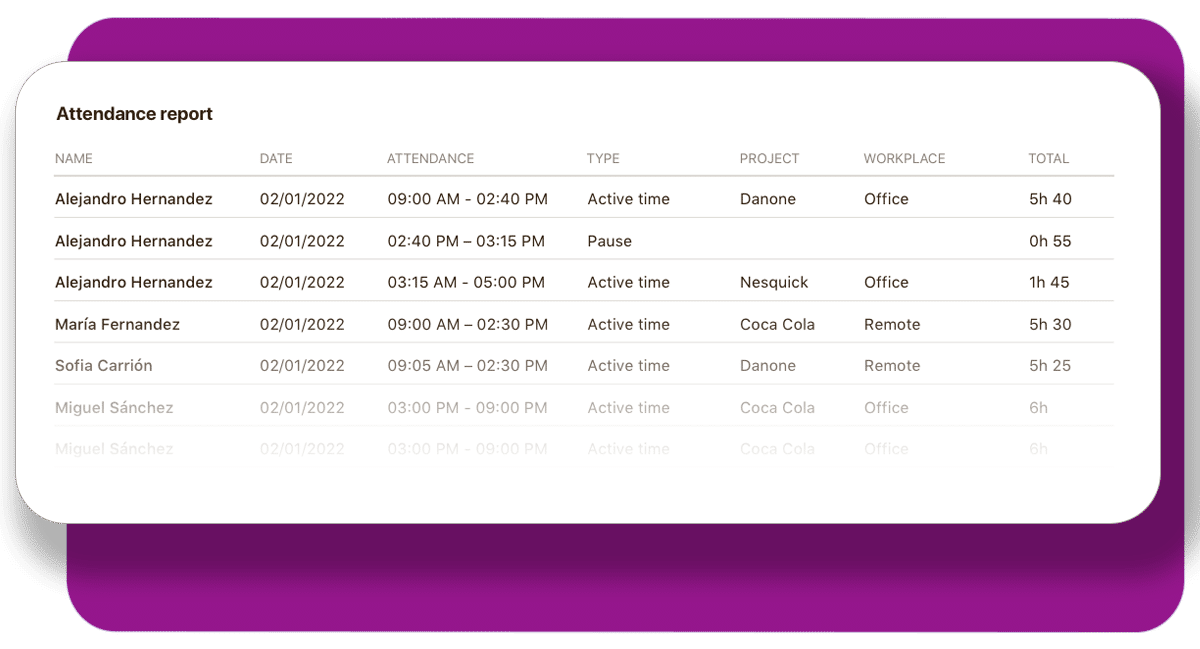 Equality and Transparency of Remuneration Act
The Equality and Pay Transparency Act aims to end gender discrimination in the workplace and to close the pay gap. Today, companies with more than 50 employees must implement an Equality Plan and keep wage records to comply with the law.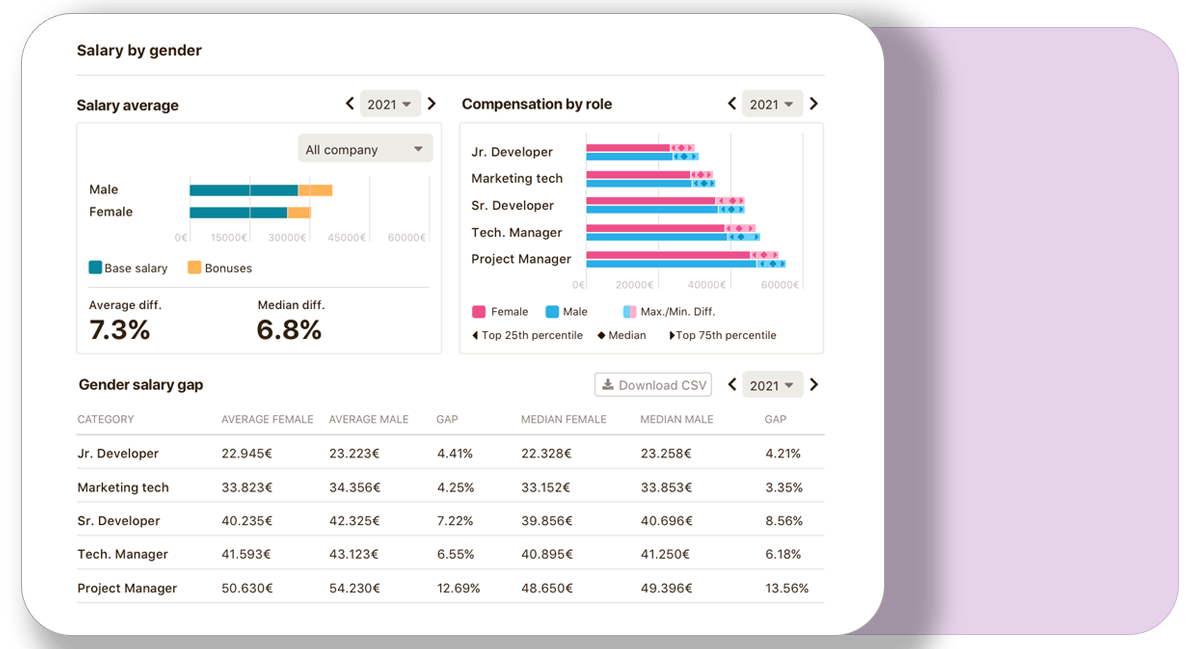 Wage recording software
Draw up an Equality Plan that complies with all legal requirements and performs wage monitoring.
Obtain the necessary data for diagnostics

Develops optimised action plans for equality in the company

Real-time decision making

Generates reports with graphs of wage records

Avoid penalties for non-compliance
NOM 035
NOM 035 aims to prevent psychosocial risks in the work environment, thus facilitating the identification and analysis of these risks in order to create a more favourable environment. To this end, companies must establish, register and implement a prevention policy to avoid all these risks.
Software for NOM 035
Focus on creating the best policies that comply with Standard 035 to improve the safety of your employees.
Get the data you need with analytics reports and graphs

Identifies areas for improvement

Streamlines data collection

Conducts regular surveys and evaluates progress

Legal disputes are foreseen