HR Reporting and Analytics
Make real-time decisions with a dashboard that helps you evaluate and report on HR metrics.
HR Reporting and Analytics
Collect and follow up on your workforce data to identify opportunities and/or gaps. Optimise your strategies and improve productivity.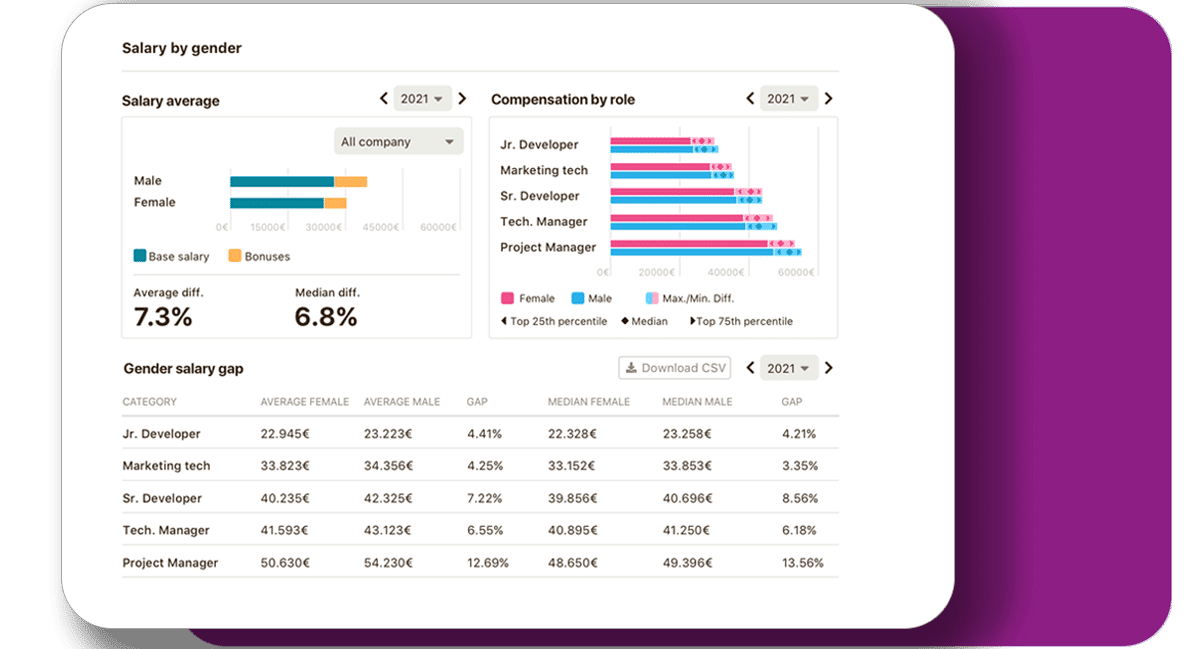 Dashboard for HR Reporting with KPIs.
All your human resources reports in one dashboard
Real-time data just a click away

Automatic export to Excel

Generate reports tailored to your needs

Synched to all your processes: performance evaluation, recruitment...
Dynamic reporting with KPIs and analytics per area
Obtain human resources indicators and measure the effectiveness of your operations.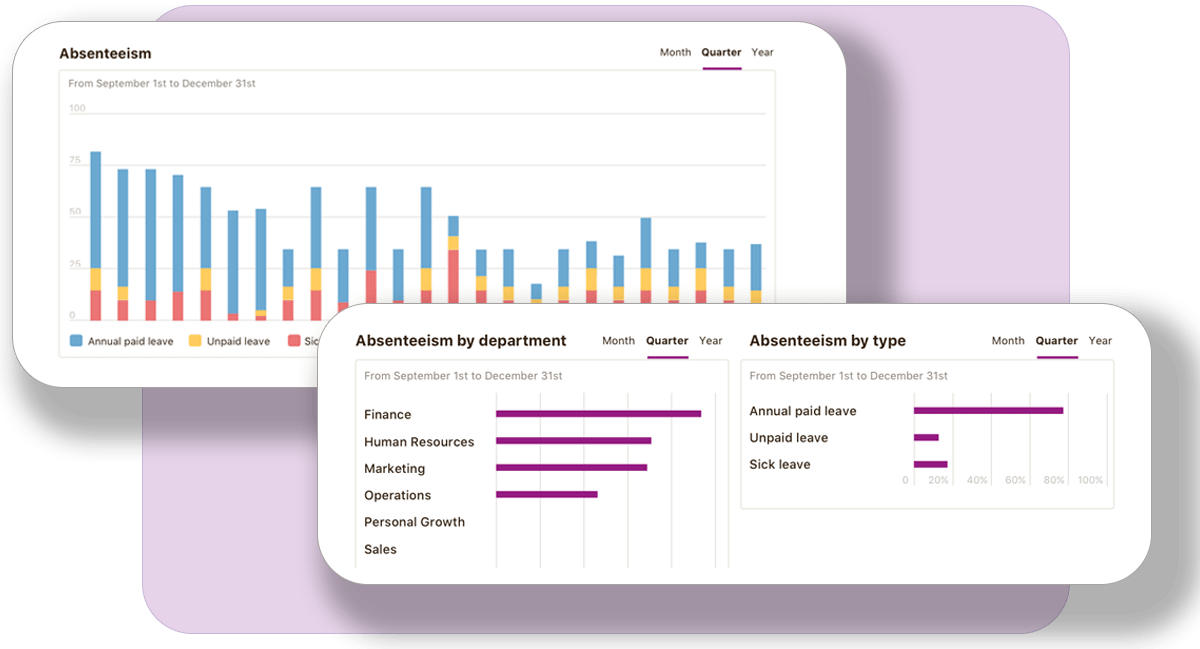 Absenteeism
Calculate the absenteeism rate or overtime of your employees with reports generated from clocking in or absence and holiday requests.
Track employee clock-in and out

Avoid employee burnout

Spot disparities
Performance evaluation
Generate reports with graphs that show the evolution and performance of your employees.
9-Box grid

Spider diagram

By competences or skills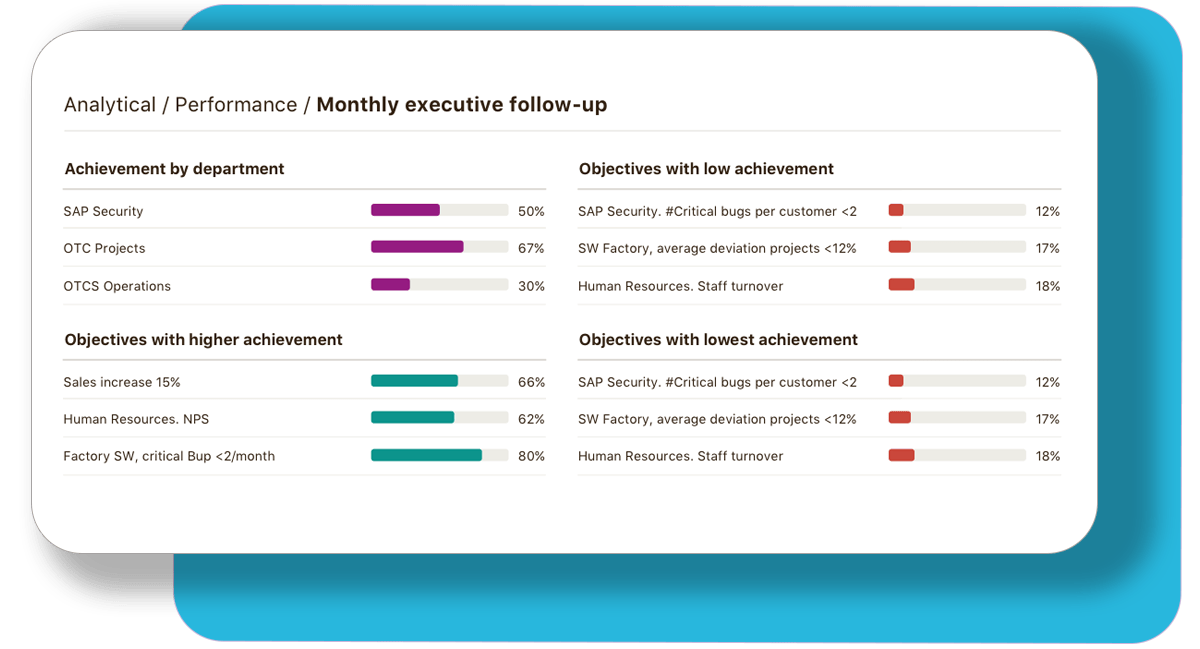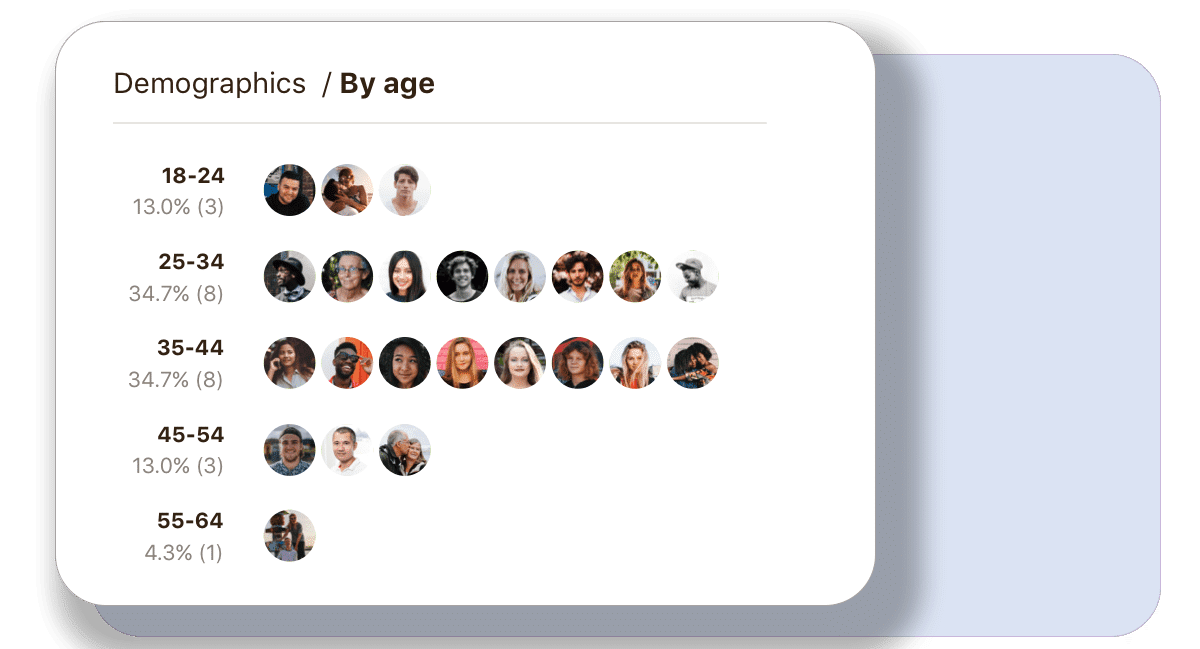 Administration and management
Improve your people management with reports that reflect the characteristics of your organisation.
Complies with Equality Plan (Spain)

Demographic analytics

Organisational hierarchy
Work climate
Get human resources reports that reflect your company's working environment.
Evolution of the working environment

Results of satisfaction surveys

Follow-up NOM 035 (Mexico)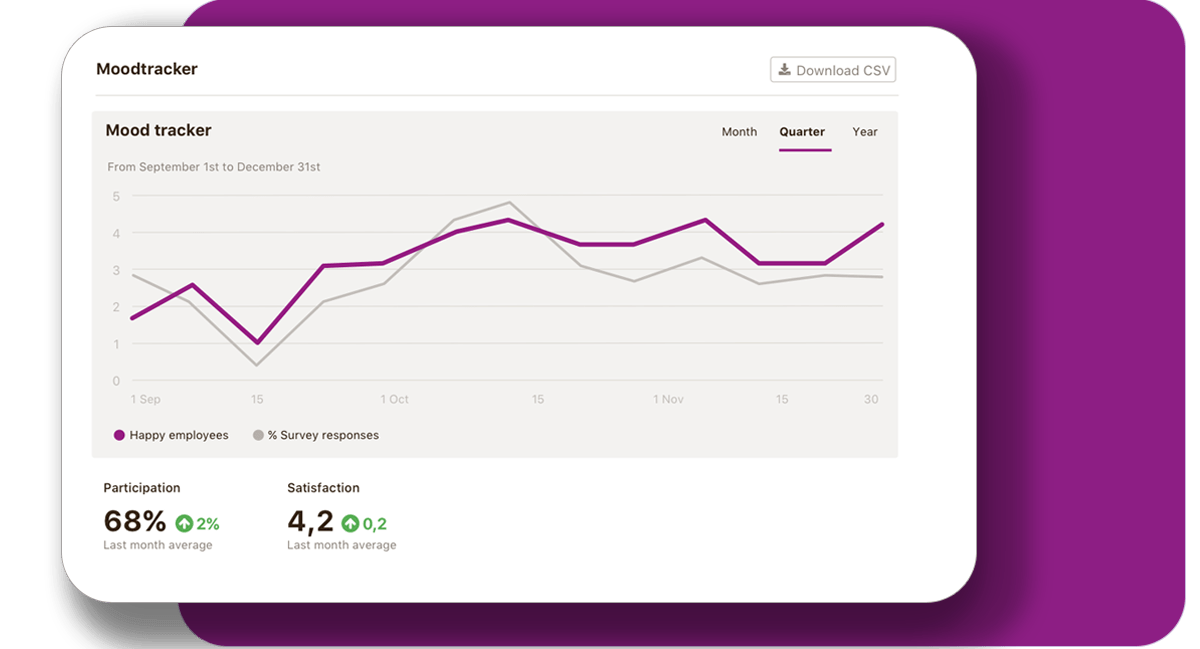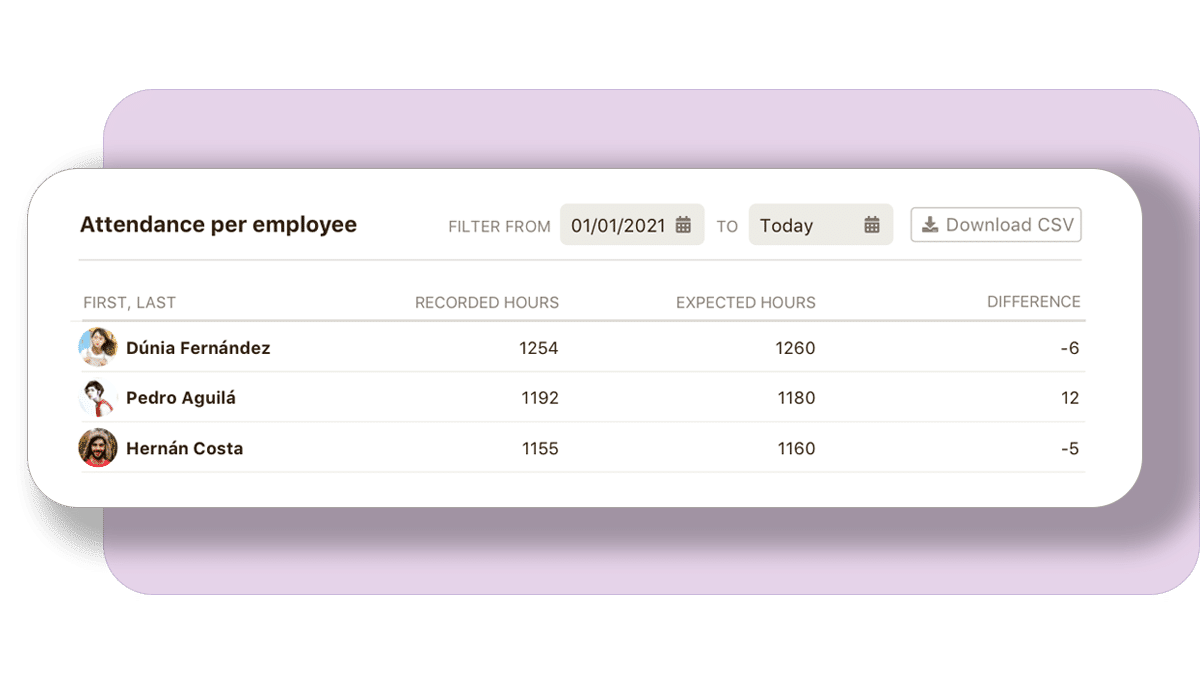 Human resources audits
Change history reports for your annual audits
GDPR and consents

Payroll management

Departures and absences