Business management software for the hospitality industry
Designed by and for the HORECA sector, niikiis enhances operational efficiency and employee engagement. operational efficiency and employee engagement.
All from mobile, easy and intuitive for front-line workers.
Every hotel is a world... with requirements for the restaurant, spa, gym, maintenance technicians... We understand the industry and your needs!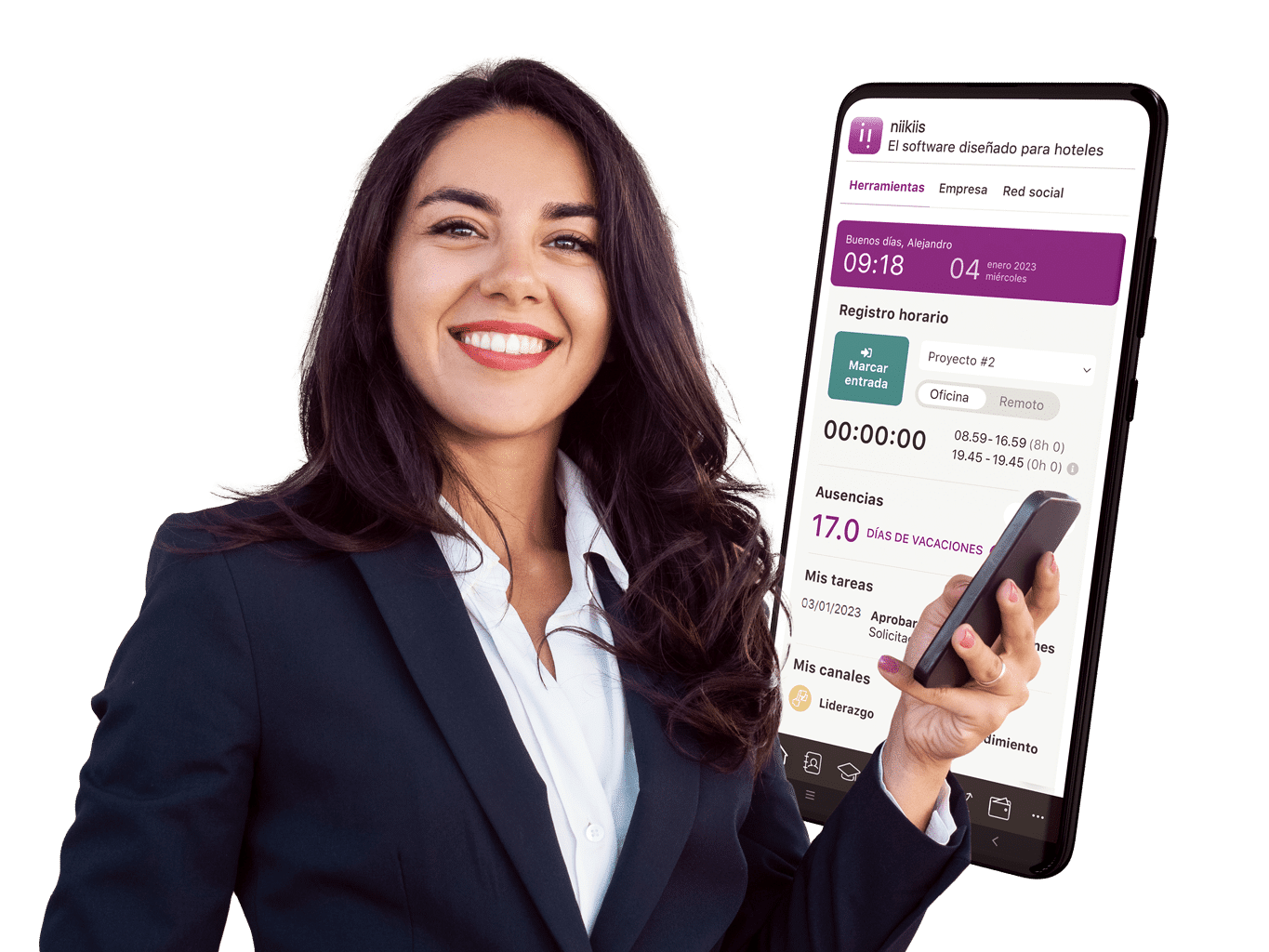 niikiis is the all-in-one software for hotels
In niikiis you will find what you need for the people management of your hotel, restaurant or cafeteria with a differential value proposition and exceptional customer service.
Workflows
Design, configure, and automate workflows tailored to your needs. Have all your operational processes under control.
Virtual assistant
The chatbot gives the support your employees deserve. It guides them, alerts them and answers their questions so that they are never at a loss.
One software, one community
It fosters bonding and engagement with an integrated social network to recognize achievements, inform and facilitate internal communication.
Easy to use
Adapting to niikiis is easy! User-friendly, intuitive, and focused on the employee experience: we cover people management from start to finish.
The software for people management in hotels. From onboarding to training, internal communication... everything the team leader needs to promote productivity and well-being.
niikiis covers the entire life cycle of an employee, from recruitment to onboarding or performance management, to training and internal communication. 
The only 100% flexible solution that adapts to the processes of the hotel industry.
Designed for front-line workers to boost their operational efficiency.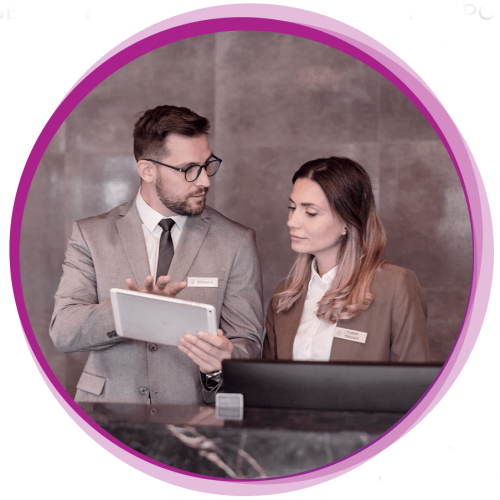 Create culture and empower your employees
Retain talent accompanying them in their growth and involving them in the process.
New work models force us to quickly implement agile processes and technology in front-line team management.