Reading Time:
2
minutes
Communication working remotely: the foundation of team engagement
Interview to Alberto Chinchilla: How to boost engagement and employer branding positioning working on remote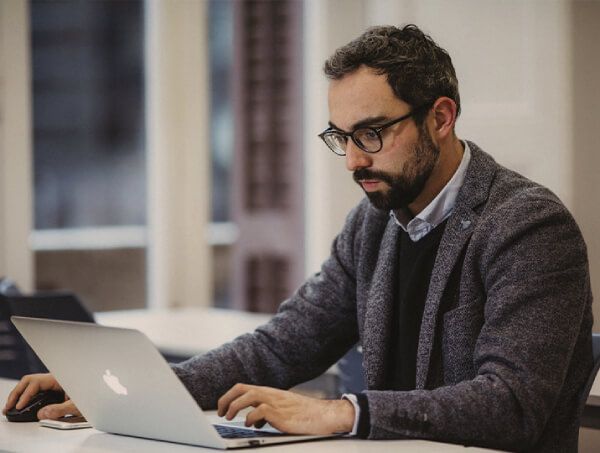 We tell you some of the most important aspects of this interview. Communication is an essential area in the successful implementation of engagement and employer branding policies. That is why we have interviewed an expert on the subject, Alberto Chinchilla, brand strategist and founder and director of beshared.
Alberto, welcome to niikiis's blog.
1. What do you think are the keys to success in creating an employer branding strategy in the middle of a pandemic?
A new employer branding strategy often means a cultural transformation in the company and this starts with two messages: training and change of awareness.
From my point of view, these would be the most important keys:
2. What indicators are most commonly used by companies to measure the impact of their communication strategies?
Of course, notoriety and, therefore,
brand reputation
. Nowadays, the engagement generated on social networks through brand communication is also very important.
3. Which will be the communication trends in 2021?
Today, communication is focused on topics associated with branding. The purpose, values, differential value proposition, mission, vision, and its commitment to social, natural, and solidarity causes, etc. And, of course, the centerpiece: people. It is time to give voice to talent in companies.
4. How would you define effective communications?
Communication that takes care of the language and adapts it to the type of audience, and manages to connect with them through an idea, experience, or feeling. Communication that is clear, concise, and direct. A communicator must contemplate, communicate, feel and persuade, but above all know how to listen. In addition, he or she must be a sociologist and an observer of behaviors and habits.
5. Finally, what advice would you give to a person to communicate effectively while working from home?
You should prepare your scenario. Get to know well who will be the audience or receiver of the message. Develop a script or sketch with the ideas and structure them into messages. Of course, you must pay special attention to the "atrezzo" that surrounds you: image, background, light, sound, etc. Any detail makes a difference.
Thank you very much Alberto!
Dear reader, thank you for your time. Putting the employees in the center may be a challenge, but it's also a rewarding job and we are here to help. Best communications practice is more than an email, it is more than being together in a virtual space from home or meeting at the office. It's a new way of thinking and a new kind of approach in the company's communication and it's very effective in terms of employee wellbeing and work productivity. We talked more about this topic here. We'll be back in our blog soon!