The only 100% flexible software on the market
From recruitment to onboarding, training to internal communication. Everything you need for people management in one place.
Support via email, phone and chat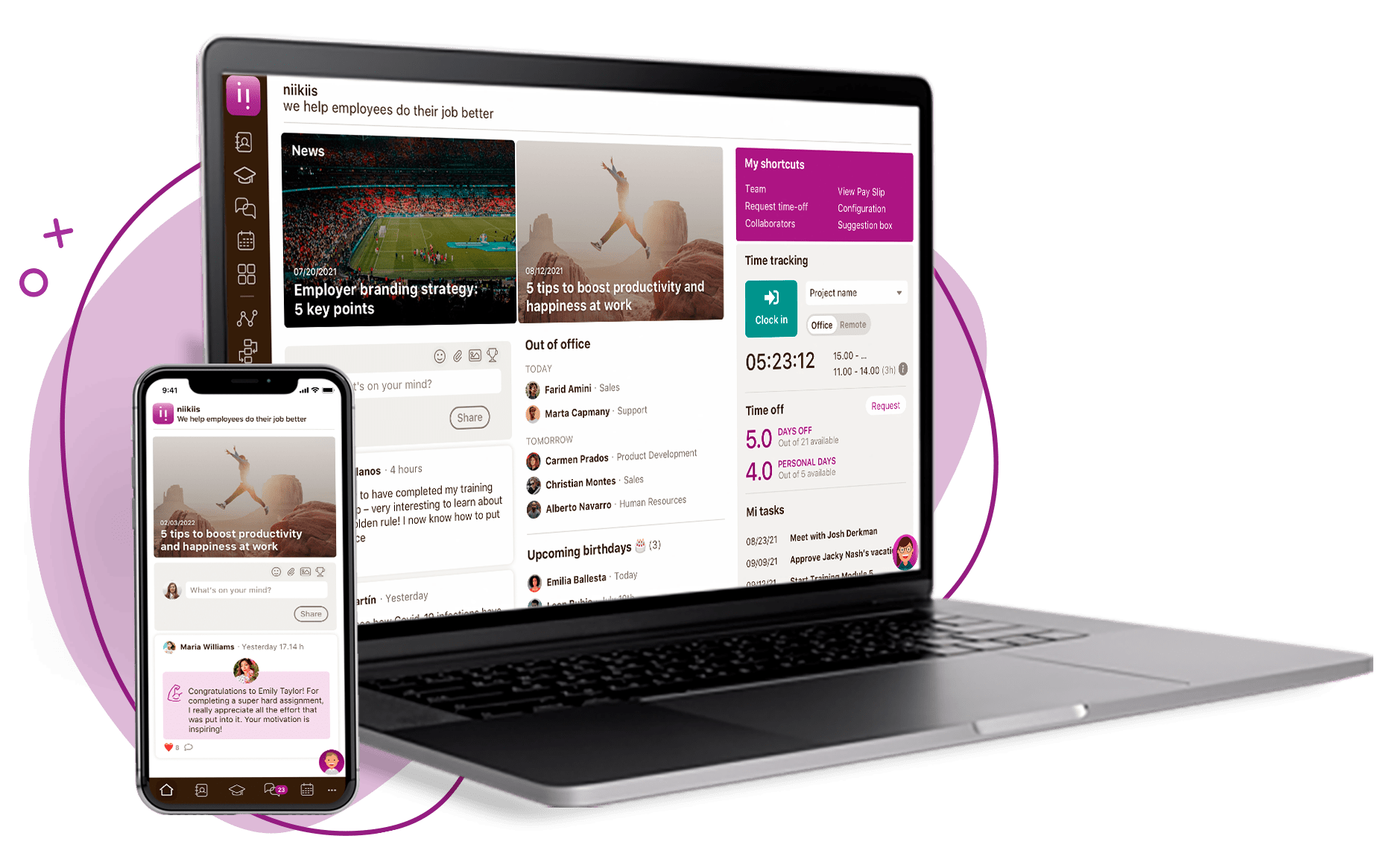 More than 9,000 users are already part of our community






Why niikiis?
Life is too short to spend it behind Excel! Digitize your operations: be more efficient, avoid manual errors and boost the commitment and well-being of your employees.
Workflows
Design, configure, and automate workflows tailored to your needs. Get all HR processes under control.
Virtual assistant
The chatbot gives your employees the support they deserve. It guides, alerts and answers their questions so that they never feel lost.
One software, one community
Foster engagement  with an integrated social network to give KUDOS, inform, and facilitate internal communication.
Easy to use
Implementing niikiis is easy! User-friendly, visual, and focused on employee experience; we cover people management from start to finish.
Our functionalities
Deciding which HR software is the best fit for you is no easy task. If you are looking for a solution that fits you and your needs, niikiis has what you need, with a differential value proposition and exceptional customer service. Who wouldn't want to try it?
Sign up for free to test it
Request a demo now and our team of experts will contact you. Try it for free!